477
11.02.2020
A citizen of Moldova tried to import more than 400 kg of nuts and dried fruits, hidden in various parts of the car to the territory of the EEU (video)
An attempt to move 400 kg of nuts and dried fruits, hidden in various parts of the car, was detected by the Gomel customs officers.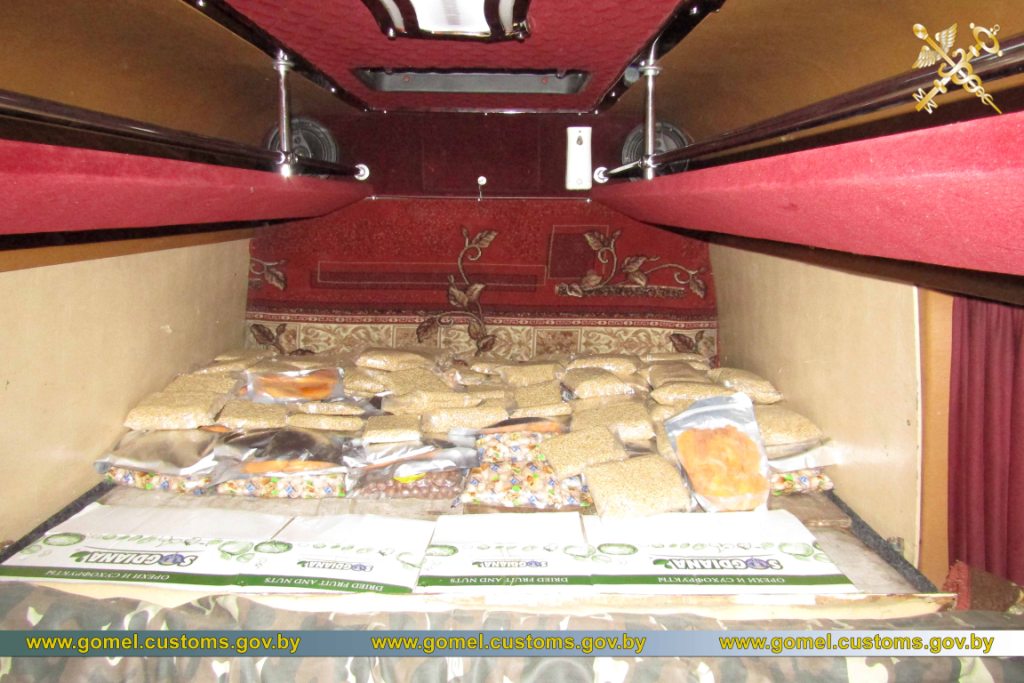 The car "MERCEDEC SPRINTER" followed the "green" corridor of the checkpoint "Novaya Rudnya" from Ukraine to the territory of the EEU. Passing customs control, the driver, a citizen of Moldova, stated that he did not move goods that were subject to mandatory declaration.
However, checking the vehicle, customs officers found nuts and dried fruits, hidden in niches under the interior trim, under the dashboard, driver's and passenger's seats, as well as in hiding places in the trim and niches of the interior decoration.
In total, Gomel customs officers found more than 400 kg of nuts and dried fruits, with a total value of more than 18.5 thousand belarusian rubles.
The goods and the vehicle with the caches were seized. Gomel customs has started an administrative process in accordance with part 2 of article 14.1 of the administrative Code of the Republic of Belarus.
Based on the materials of the Gomel customs