124
03.02.2021
A commercial batch of household appliances, quadrocopters, laptops, game consoles was intended to be illegally imported into the territory of the EEU, hidden among rolled metal (video)
More than 100 quadrocopters, laptops, video game consoles and other items were hidden in the truck that was passing through the checkpoint «Kozlovichi», among the batch of rolled steel products indicated in the documents.
A 28-year-old delivery driver, a resident of the Brest region, was moving goods from Hungary to the territory of the EEU in a MAN road train. Using the capabilities of the X-ray inspection complex, the Brest customs officers found that in the cargo compartment of the car there were "additional charges" that were not similar to the goods, declared in the shipping documents.
Further customs inspection revealed more than 100 items of undeclared goods: household appliances, quadrocopters, laptops, game consoles, mobile accessories, perfumes and alcoholic beverages.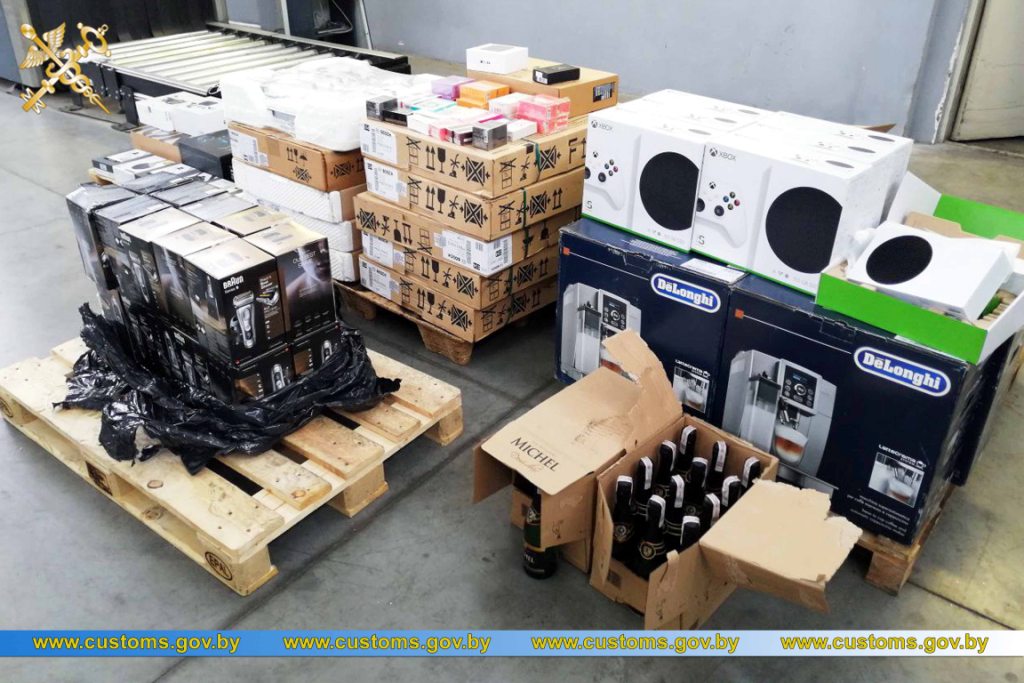 According to preliminary estimates, the total cost of the commercial batch of goods, which was seized before the court decision, amounted to more than 75 thousand belarusian rubles.
On this fact, the Brest customs initiated an administrative process in accordance with part 2 of Article 14.1 of the Administrative Code of the Republic of Belarus.
Based on the materials of the Brest Customs