674
05.08.2021
A criminal case has been opened on the fact of forgery of the VIN number of the car
Employees of the Mogilev customs carried out a set of verification measures to prevent the channels of illegal import of vehicles into the territory of the EEU. As a result, cases of deliberate modification of identification numbers for the purpose of registration in the Republic of Belarus of cars, temporarily imported from the EU countries, have been identified. 
So, checking the BMWX5 vehicle, its owner, a resident of the city of Bobruisk, submitted documents according to which the car was previously registered in the Russian Federation. At the same time, he said that he purchased the vehicle from a resident of the Mogilev region, who provided a technical passport.
However, customs officers found that there is no information about the import of this car into the territory of the EEU. Suspicions were also aroused by the authenticity of the car's VIN number.
A specialist of the interdistrict department of the State Committee of Forensic Examinations during the tracological examination found that the identification number of the car was modified. According to the original authentic identification number of the body, the BMWX5 car was temporarily imported into the territory of the EEU from the EU countries.
The described scheme is often used by offenders, but in all identified cases, the customs authorities apply measures to recover customs duties payable when importing cars into the territory of the EEU.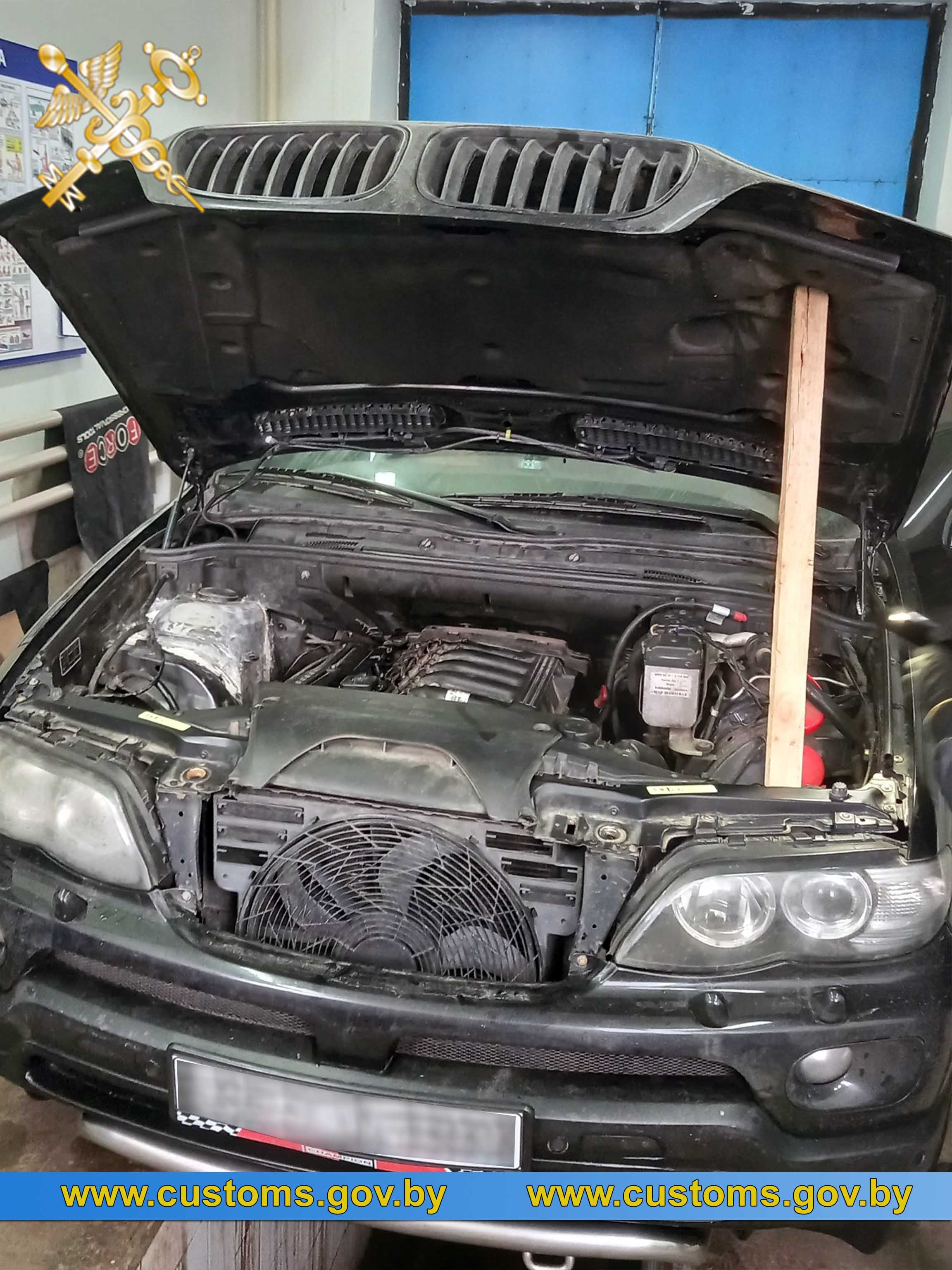 A criminal case has been opened on this fact on the grounds of a crime under Article 381 of the Criminal Code of the Republic of Belarus "forgery or destruction of the vehicle identification number". The sanction of the article provides for punishment, including in the form of restriction of freedom for up to two years or imprisonment for the same period.
Based on the materials of the Mogilev customs