141
09.12.2020
A resident of Vitebsk region, who was in a state of drug intoxication, tried to import drugs into the territory of the EAEU - customs initiated the criminal case (video)
At the checkpoint «Benyakoni», customs officers stopped an attempt to smuggle a narcotic drug, marijuana, into the territory of the Eurasian Economic Union. 24-year-old resident of Vitebsk region was a passenger of a cargo vehicle.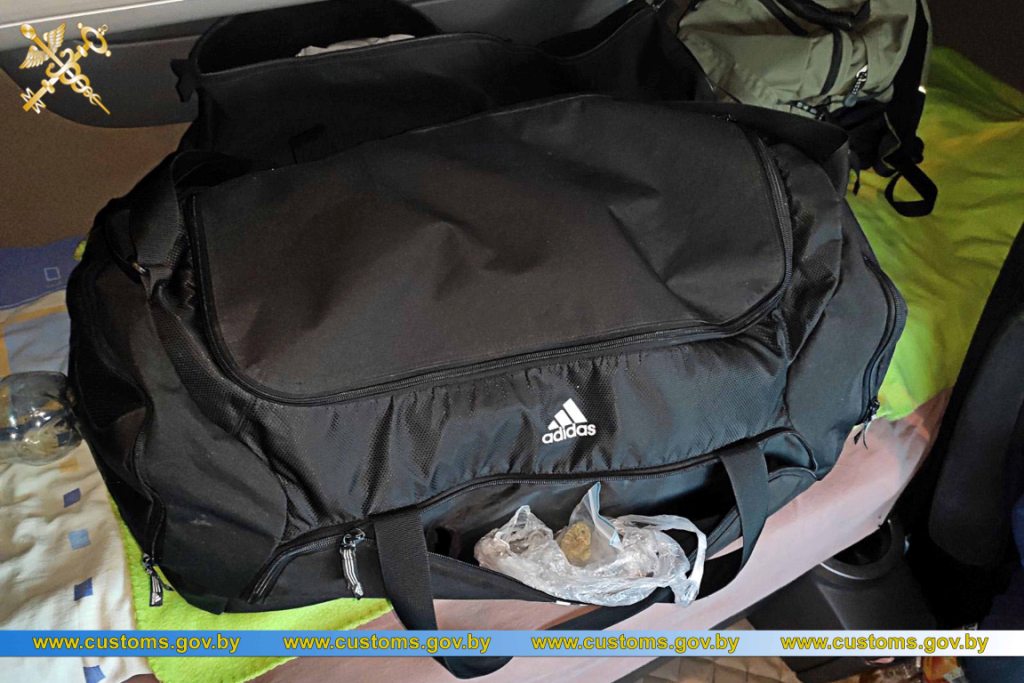 During customs control with help of service dog, Grodno customs officers found in a travel bag a gray-green color substance of plant origin, packed in a polymer bag. According to the conclusion of the expert of the Grodno Region Directorate of the State Forensic Examination Committee of the Republic of Belarus, the crushed, partially compressed substance weighing more than 1.3 grams is a dangerous narcotic drug – marijuana.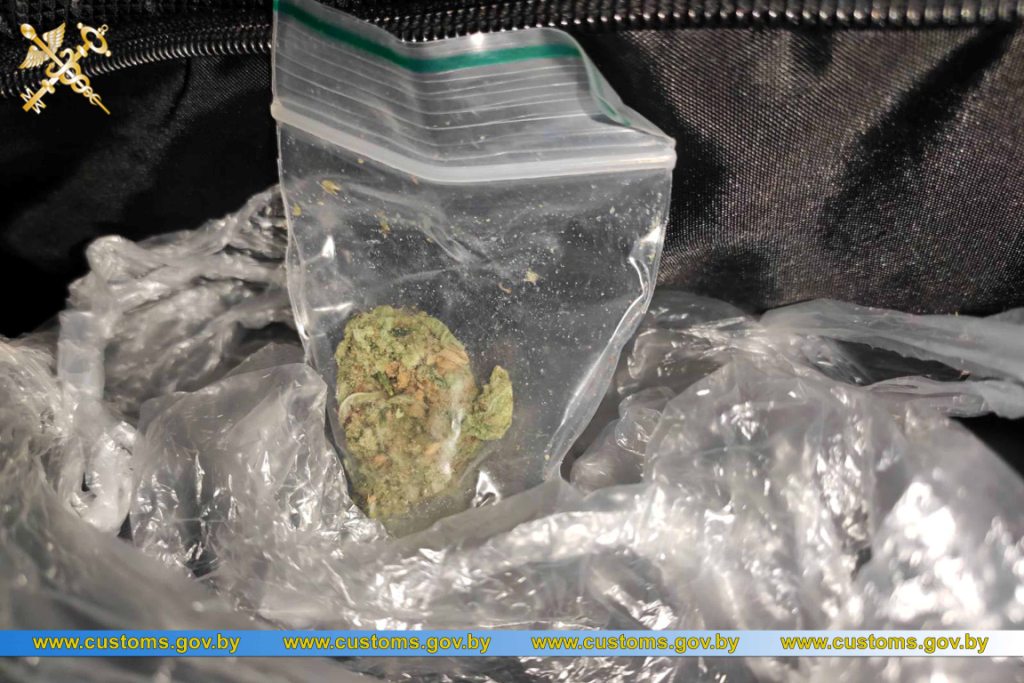 The passenger, who transported marijuana, was in a state of drug intoxication at the time of crossing the border.
In relation to the 24-year-old Belarusian, who is currently detained and placed in a temporary detention facility, Grodno regional customs initiated the criminal case in accordance with part 1 of article 328-1 of the Criminal Code of the Republic of Belarus. Since the beginning of the year, customs officers have already initiated eight criminal cases relating to the illegal movement of narcotic drugs and psychotropic substances across the customs border of the EAEU.
Based on the materials of Grodno Regional Customs