36
16.02.2021
At the home of a Minsk resident who received a package from the European Union with psychotropic drugs, customs officers found hallucinogenic mushrooms, marijuana and hashish
Minsk customs officers stopped the delivery of stamps with LSD in international postal item to the territory of the Eurasian Economic Union.
A fragment of perforated paper, which followed in a parcel from the Czech Republic to the Minsk resident, was impregnated with a dangerous psychotropic substance – lysergide. The experts of the Customs Laboratory confirmed this fact.
Operational officers of the Minsk regional customs detained a 34-year-old citizen of the Republic of Belarus.
At the home of a Minsk resident, customs officers found a mycelium, in which the citizen grew mushrooms containing psychotropic substances, incl. psilocin and psilocybin. In addition, officers found dried mushrooms, as well as marijuana, hashish, and hemp seeds.
Regarding the fact of illegal movement across the customs border of the EAEU of a particularly dangerous psychotropic substance Minsk Regional Customs initiated a criminal case in accordance with Part 2 of Art.328-1 of the Criminal Code of the Republic of Belarus. Investigative Department of the Investigative Committee for Frunzensky District (city of Minsk) initiated criminal cases in accordance with Art.328 and Art.329 of the Criminal Code of the Republic of Belarus.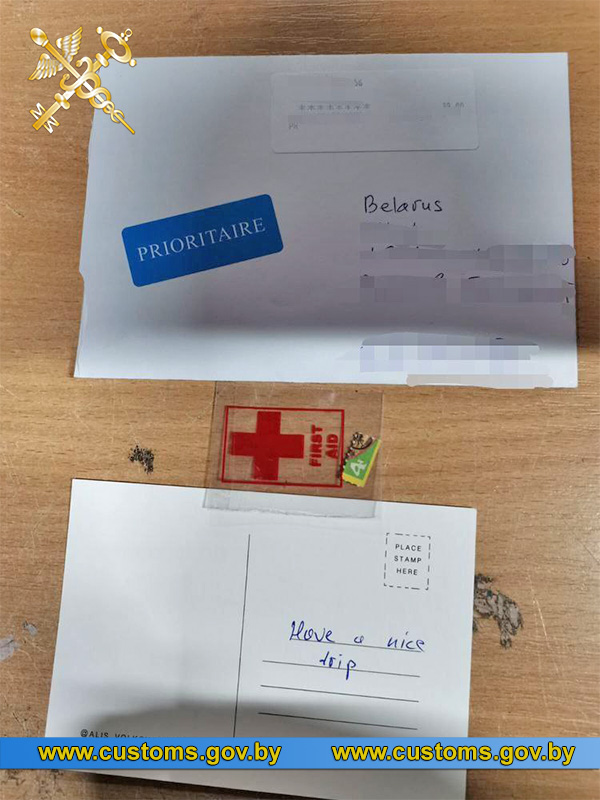 Based on the materials of the Minsk regional Customs