83
19.04.2021
Belarusian customs officers took part in traditional actions – the republican cleaning day and the «Forest Week»
Belarusian customs officers from all regions of the country took part in traditional actions – the republican cleaning day and the «Forest Week».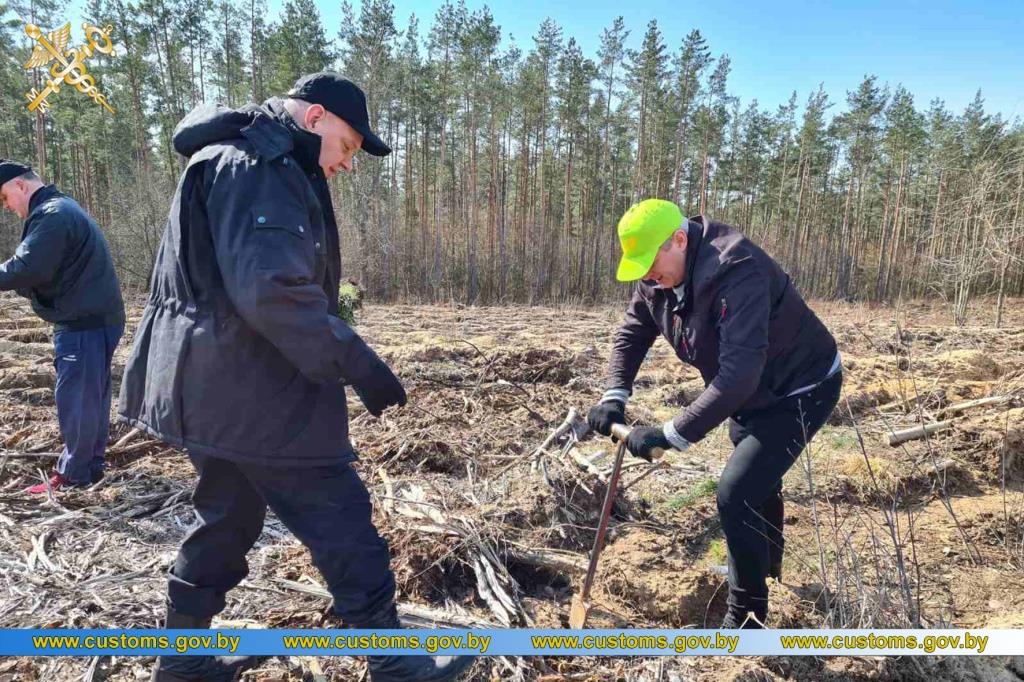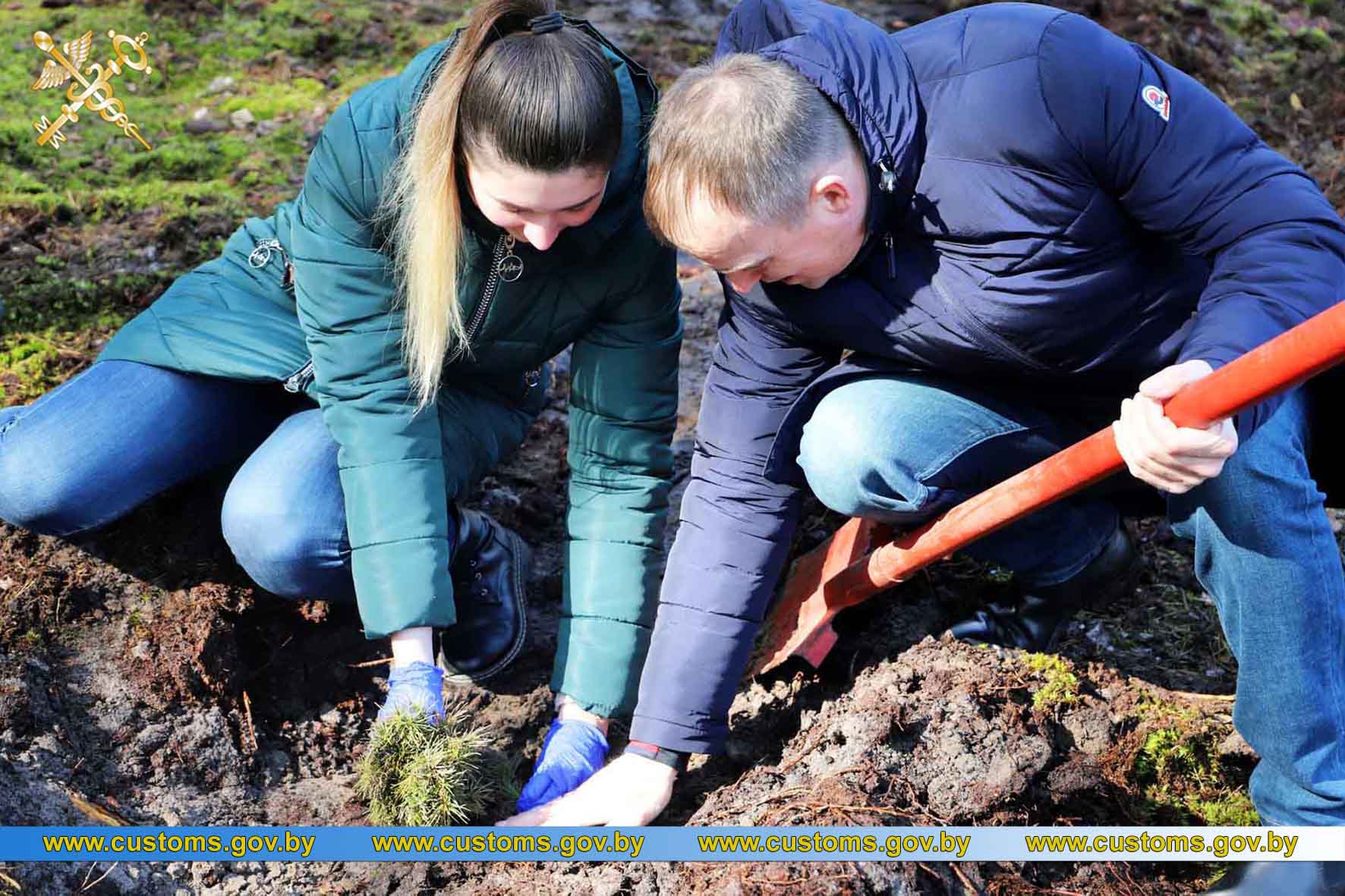 In total, about 45 thousand seedlings of spruce, birch, alder, and pine were planted on 20 hectares of land.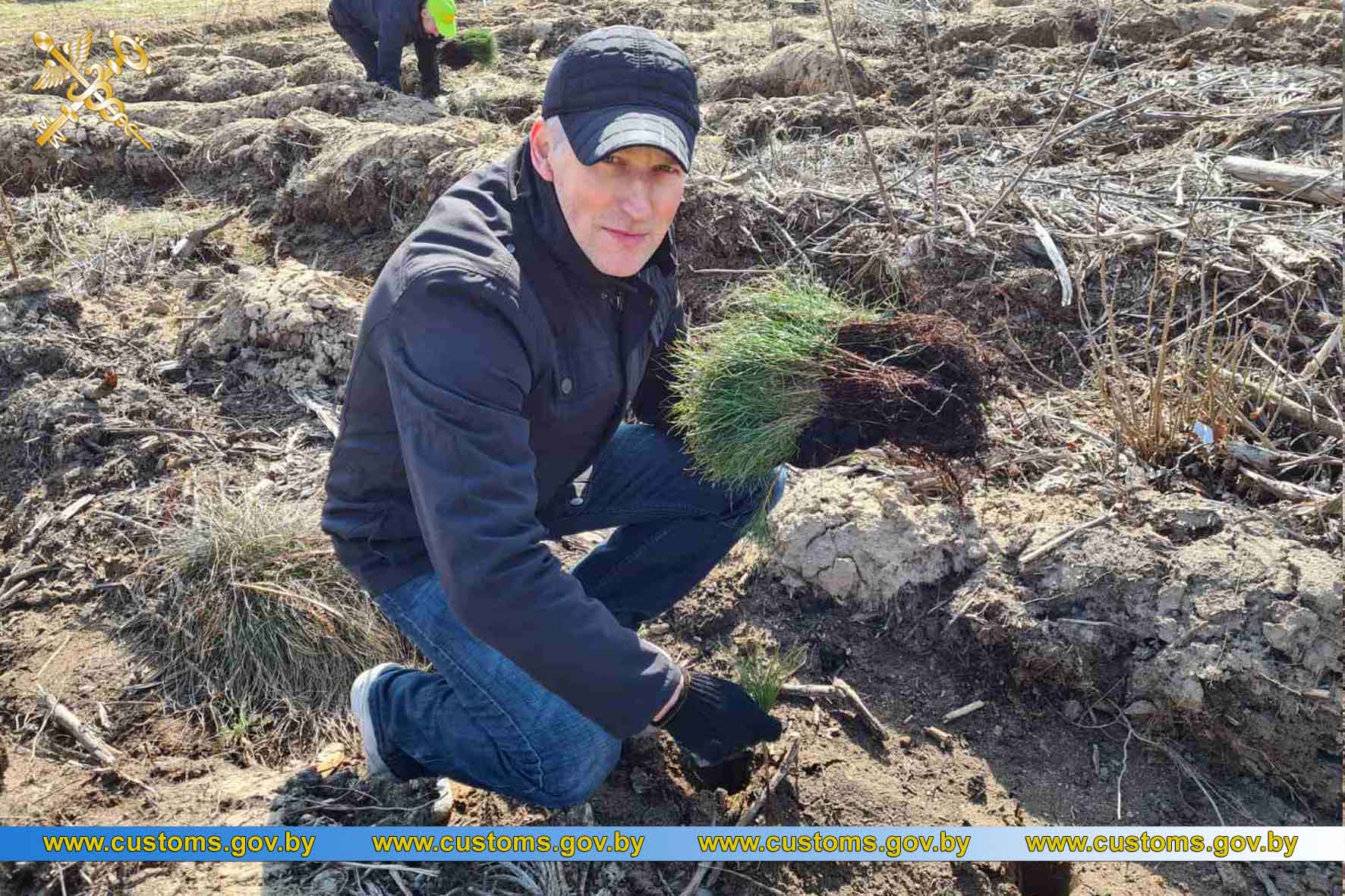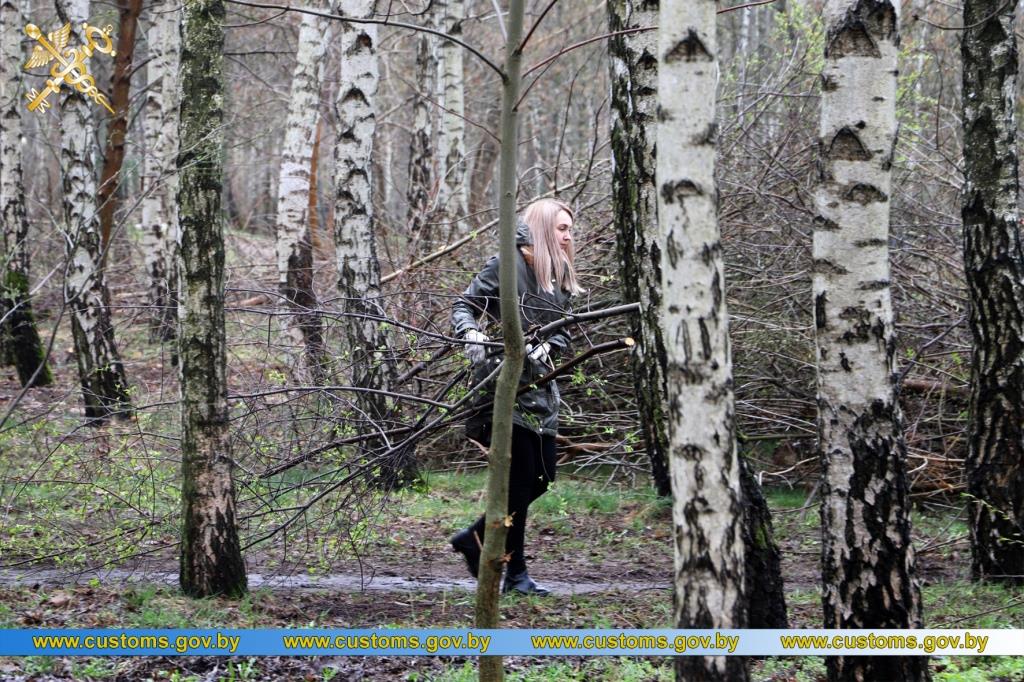 The management and employees of the State Customs Committee, customs of the Minsk region and RUE «Beltamozhservice» together with the Chairman of the State Customs Committee Vladimir Orlovsky worked in the Rudensky forestry, where they gave life to 6 thousand pine and birch saplings, which were planted on an area of almost 5 hectares.
Hundreds of customs officers from all over Belarus also attended the republican cleaning day. The staff paid special attention to the improvement of the territories of memorial complexes, places of military and military glory, objects of settlements, in particular, the memorial complex in the village of Zoronovo, the graves of the Great Patriotic War in the villages of Chernevka and Alyuta of the Dribinsky district, the park of «Soldiers-Internationalists» in Brest and other significant places. They also carried out cleaning of workplaces, territories adjacent to checkpoints, internal customs clearance points and administrative buildings. 
Customs officers and employees of RUE «Beltamozhserviсe» also collected funds in the amount of over 58 thousand Belarusian rubles, which will be used to strengthen the material and technical base of medical institutions, repair, restoration and restoration of historical and cultural values, memorial complexes, places of military and military glory of the Great Patriotic War.