138
23.04.2021
Chairman of the State Customs Committee Vladimir Orlovsky paid a working visit to the Brest region
Chairman of the State Customs Committee Vladimir Orlovsky paid a working visit to the Brest region, where he met with the staff of the customs clearance point «Brest-Severny», took part in a meeting of the Brest Customs to summarize the work in the 1st quarter of 2021, inspected individual checkpoints on the Belarusian-Polish and Belarusian-Ukrainian borders.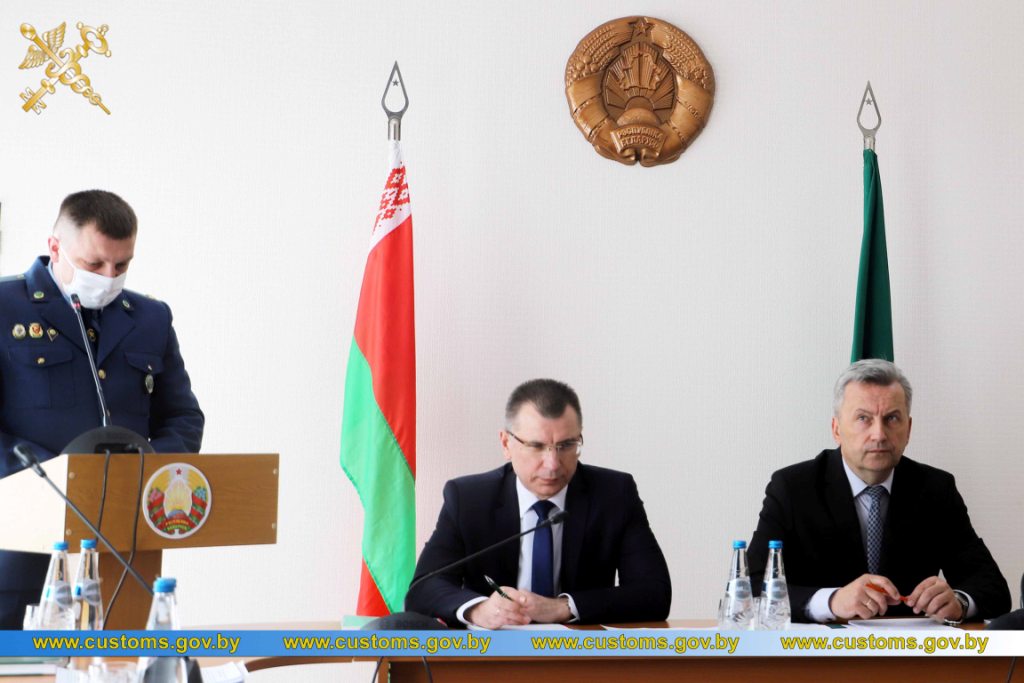 It should be noted that in the reporting period, the Brest Customs ensured the receipt of payments to the budget by 21% more than in the 1st quarter of 2020. This figure was 205.5 million rubles.
The customs fulfilled the forecast values for the release dates of goods, and exceeded them for certain categories of goods. Thus, 67% of imported goods were produced within one hour, with a forecast value of 36%. And with the indicator set by the Customs Development Strategy for the release of 87% of shipments of transit goods in 10 minutes, customs has achieved an indicator of 96%.
Vladimir Orlovsky listened to the reports of the management on the results of the work of the customs, set tasks, including those related to filling the revenue part of the budget, ensuring the country's economic security, improving information technologies, and completing infrastructure projects to increase the capacity of checkpoints.
At a meeting with the personnel of the «Brest-Severny», the Chairman of the State Customs Committee answered the questions of the employees, held a single day of information on the topic "Preserving the historical memory of the victory of the Soviet people in the Great Patriotic War", which is especially important on the eve of Victory Day.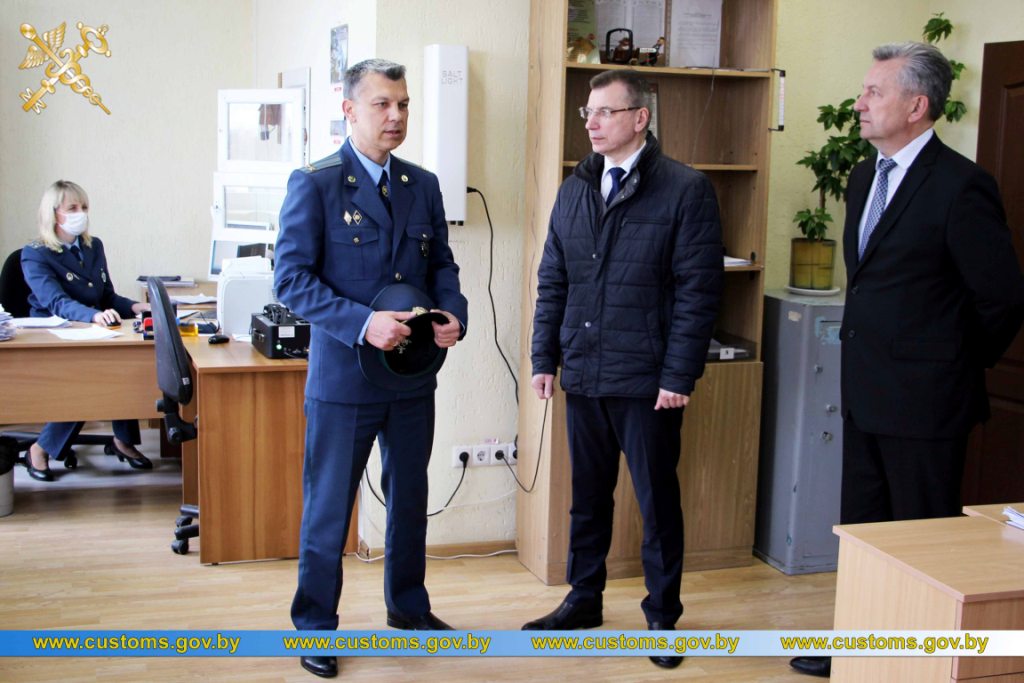 The head of the Belarusian customs got acquainted with the current state of affairs and defined the tasks of official activity at the checkpoints «Kozlovichi» and «Mokrany».