123
04.02.2021
Chairman of the State Customs Committee Vladimir Orlovsky paid a working visit to the Orsha district
Today, the Chairman of the State Customs Committee, Vladimir Orlovsky, paid a working visit to the Orsha district.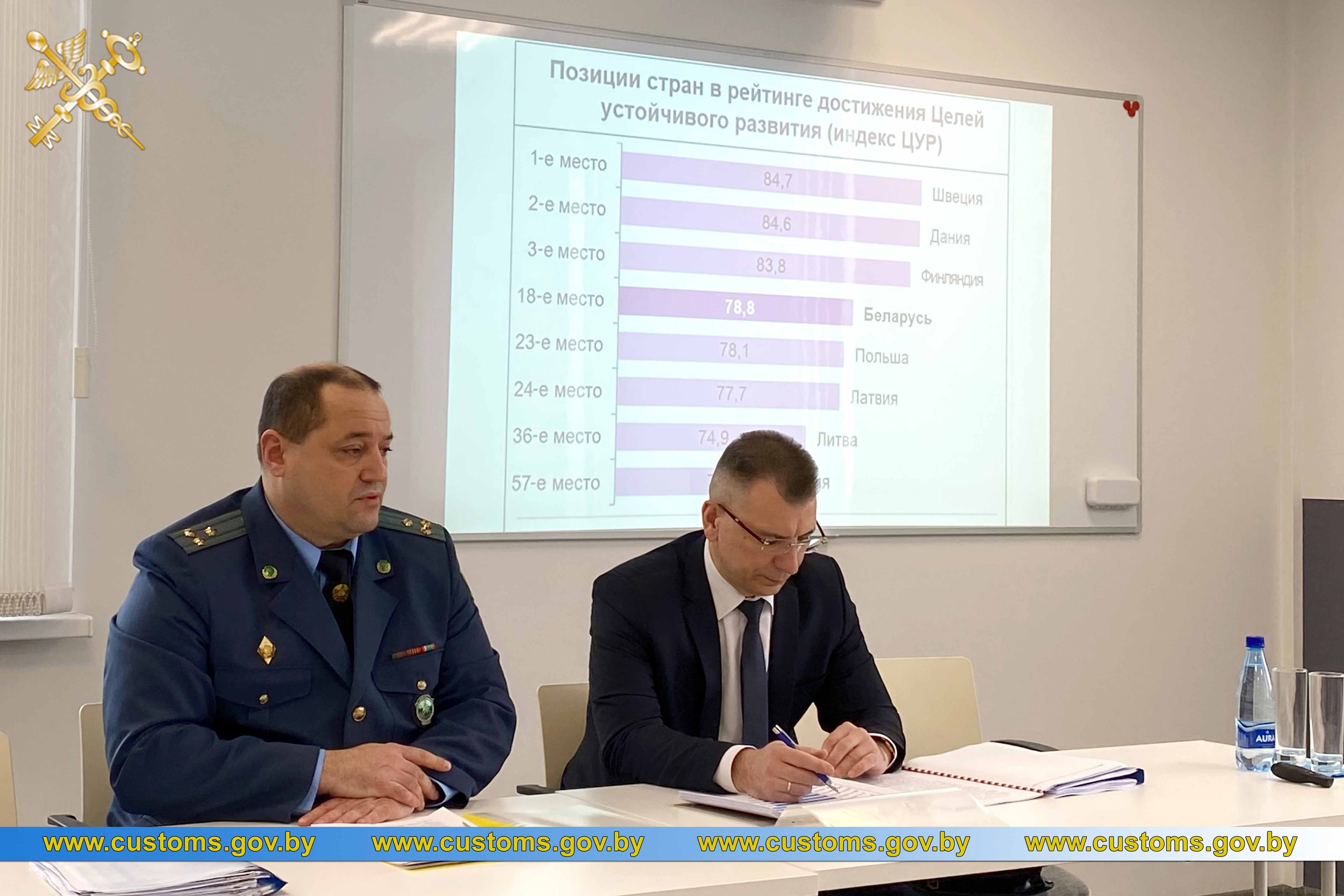 In particular, the head of the customs service got acquainted with the work of the customs clearance points "Orsha-Beltamozhserviсe" and "Bremino-Orsha", where he discussed with the leadership of the Vitebsk customs the current state of affairs and outlined the tasks that require priority solutions.
The Chairman of the SCC also met with the personnel of the customs clearance points, answered questions of interest to the employees.
As part of the working trip, Vladimir Orlovsky, who is the Chairman of the Board of Trustees of the Belarusian Weightlifting Union, visited the weightlifting gym in Orsha.