28.02.2019
Citizen hid large batch of silver items in steering wheel and control panel to avoid paying customs duties
Officers of Operational customs found a large batch of jewelry allegedly made of silver in hiding places of a car.
The citizen of the Republic of Belarus intended to move the jewelry from Poland through Bruzgi checkpoint. The jewelry in 63 polyethylene packages was hidden from customs control in the hiding places, equipped in the steering wheel and control panel of the Honda Civic vehicle. 2 266 bracelets and chains were found.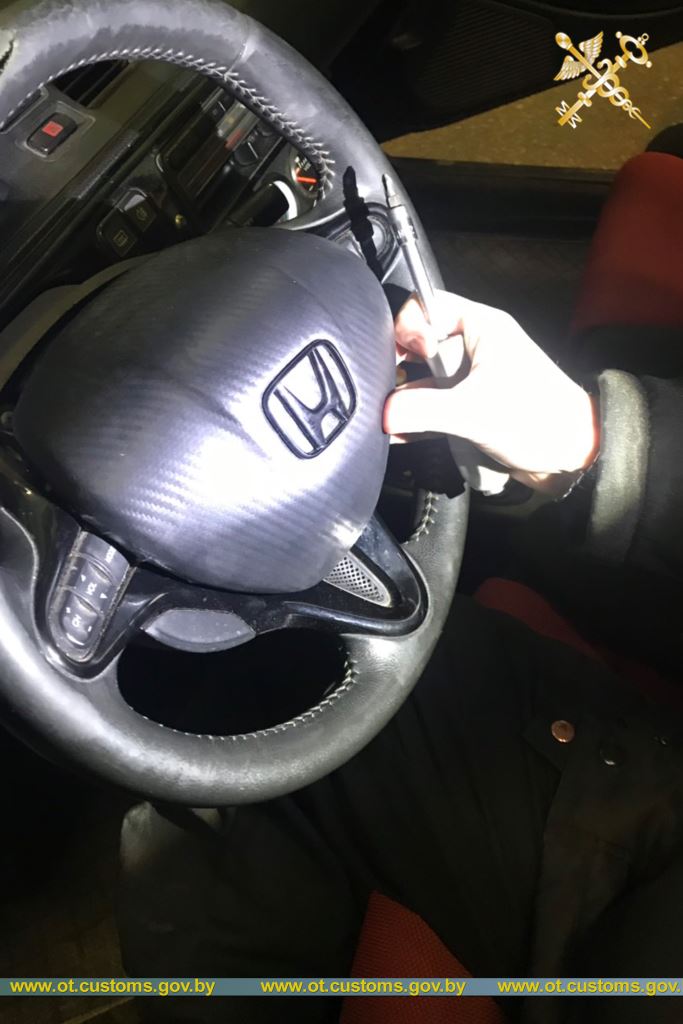 The citizen confirmed that he deliberately hidden the jewelry in order not to pay the customs payments. 
The total value of the goods amounted to about 13.5 thousand Belarusian rubles, and the value of the HondaCivic car, as the subject of the offense, was 5.8 thousand Belarusian rubles.
Grodno regional customs initiated the administrative process under Part 2 of Art. 14.1 of the Administrative Code of the Republic of Belarus. The article provides for the confiscation of both the hidden goods and the vehicle used for illegal movement. The batch of products is under examination.