533
12.08.2020
Conditional release of goods, internal control system for business representatives, the use of audit in the field of customs regulation - representatives of the Belarusian customs and business discussed topical issues of interaction
Today at a meeting of the public advisory council at the State Customs Committee, which took place through videoconferencing at the departmental Institute, representatives of customs and business discussed topical issues of interaction.
The event was held under the leadership of the Chairman of the State Customs Committee Yury Senko and was traditionally attended by the representatives of the State Customs Committee, customs, departmental Institute, RUE Beltamozhservice, and the business community. The council consists of more than 40 members.
Opening the meeting, Yury Senko introduced the agenda and outlined certain issues that require priority attention.
"Today it is noted that representatives of foreign economic activity give particular significance to the institution of an authorized economic operator. It makes sense, conscientious business representatives, having received the AEO status, can use a number of significant simplifications in terms of customs operations. In this context, an important aspect of the AEO's activities should not be overlooked - the internal control system", the Chairman of the State Customs Committee Yury Senko said.
The Draft Law of the Republic of Belarus "On Amendments to the Law of the Republic of Belarus "On Customs Regulation in the Republic of Belarus" provides for a new condition for the inclusion of business entities in the registers of customs representatives or authorized economic operators. Such a condition is that a representative of foreign economic activity should have an internal control system, the application of which is determined by the business itself.
The participants paid special attention to the discussion of interaction mechanisms in the framework of simplification and acceleration of customs operations.
One of the mechanisms is an experiment on the submission of documents to the customs authorities, confirming the compliance of goods with mandatory requirements, after the release of goods.
Since mid-April, the so-called conditional release experiment has been applied to all business entities. For the first half of 2020, 75 representatives of foreign economic activity took part in it.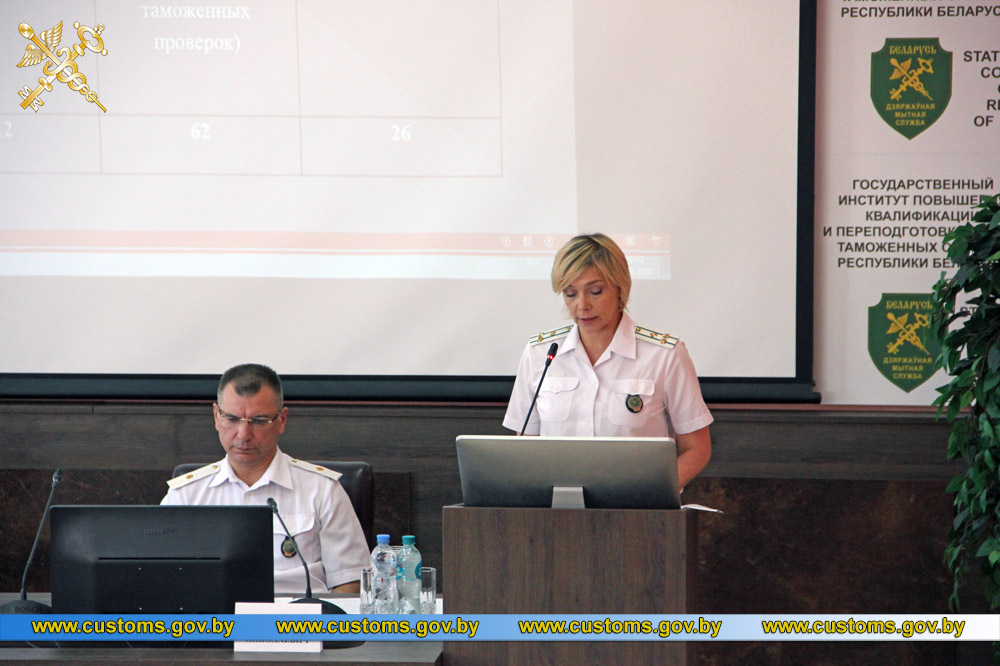 The country's economy attaches great importance to the audit institution. Its practical implementation in the activities of customs authorities is possible in the future. The Council considered the possibilities of using the audit results in the field of customs regulation.
Such meetings give a new impetus to interaction between customs and business. The customs service is an interested and responsible participant in foreign economic activity on an equal basis with business representatives.