20
22.02.2021
Cross-country skiing championship of customs authorities was held in Minsk
Cross-country skiing championship of customs authorities took place at the capital's ski roller track in Vesnyanka. The competition was attended by 15 teams, including the team of the State Customs Committee headed by the Chairman Vladimir Orlovsky, the team of RUE Beltamozhservice and teams of students of the specialty «Customs Affairs» of five institutions of higher education: BSU, BNTU, BelSUT, GrSU, PSU.
The championship included individual races among customs officers and students, a race among heads of customs authorities and relay races.
The team of Vitebsk customs won the relay race, the team of the State Customs Committee took the second place, and the team of Minsk central customs took the third place. Students of the Belarusian National Technical University (BNTU) won the relay race among students.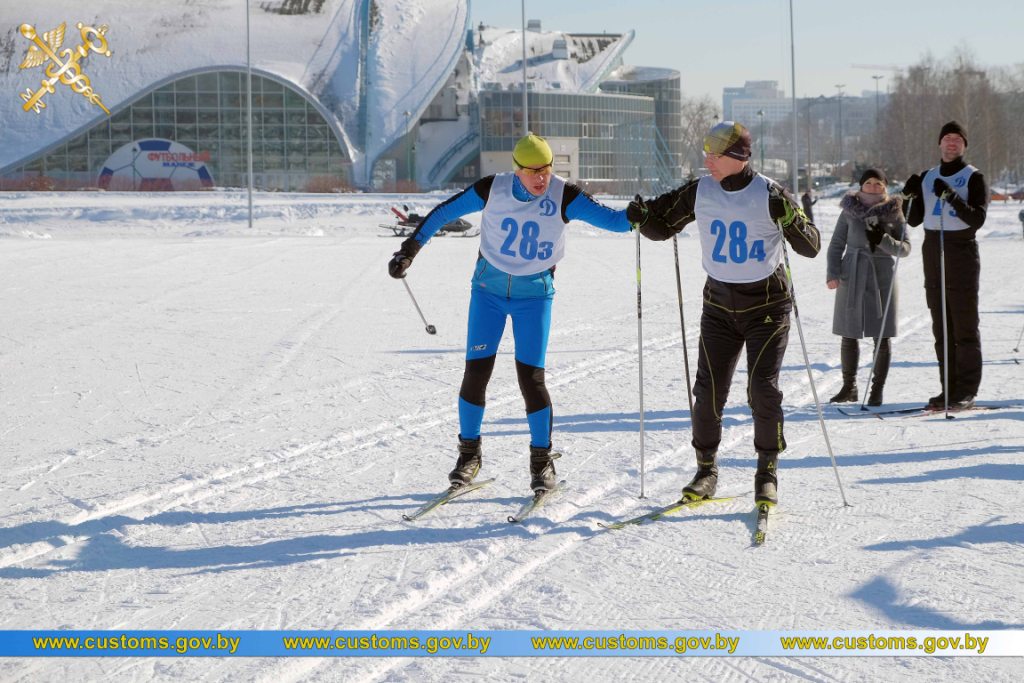 Such competitions have become a good winter tradition and are held annually.