262
04.11.2021
Customs officers illegally transferred 10 table medals across the customs border to a historical and cultural institution (video)
Gomel customs officers at the checkpoint "Novaya Guta" revealed the fact of illegal movement across the customs border of 10 medals recognized as cultural values. Currently, the medals have been withdrawn and transferred to the State Historical and Cultural Institution "Gomel Palace and Park Ensemble".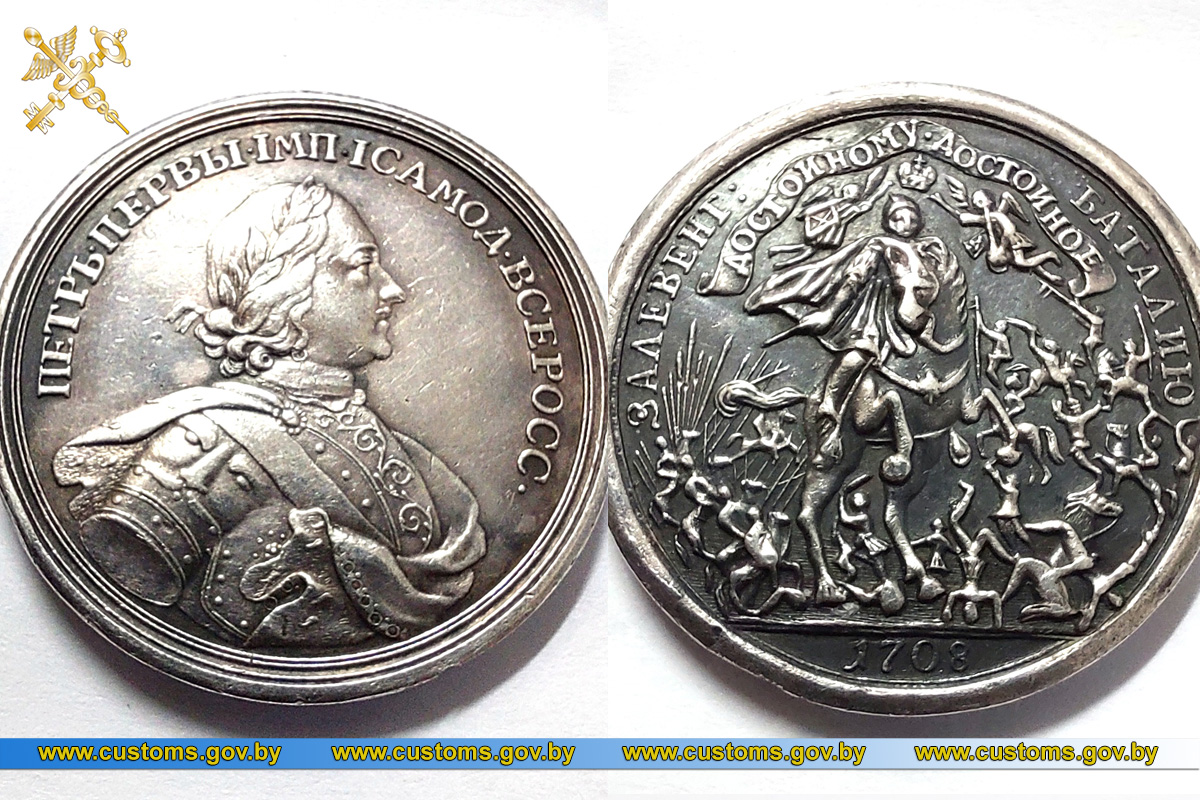 Cultural valuables made in honor of memorable dates of various events from the history of the Russian Empire in 1851-1912 were hidden between the bodywork and the seats of the bus driven by the Belarusian. At the same time, during customs operations, the driver and passengers of the bus declared that they had no goods subject to customs declaration.
The items are sent for examination to the Customs Laboratory. The expert confirmed that 10 table medals are cultural values: 8 are made of copper, one is made of cast iron and one is made of silver. The total cost is more than 5.5 thousand Belarusian rubles.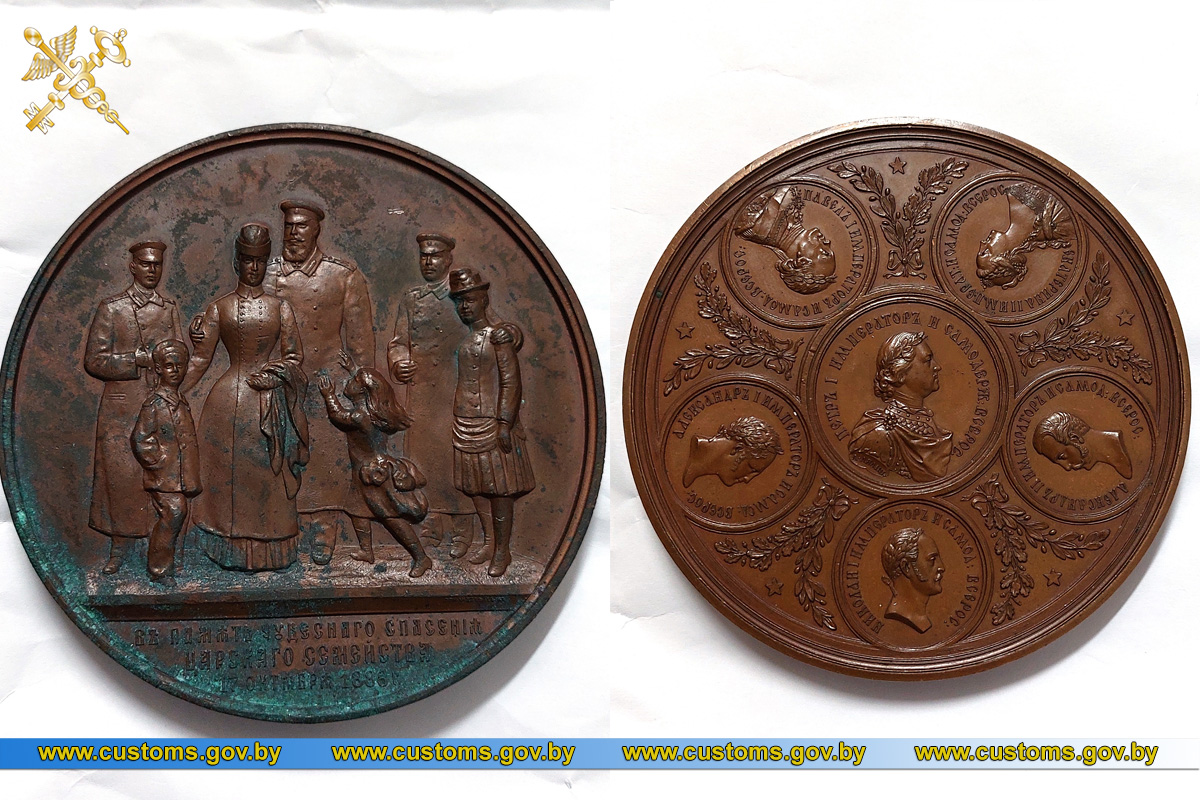 Gomel Customs is conducting an inspection on the signs of an offense under Part 2 of Article 15.1 of the Code of the Republic of Belarus on Administrative Offenses.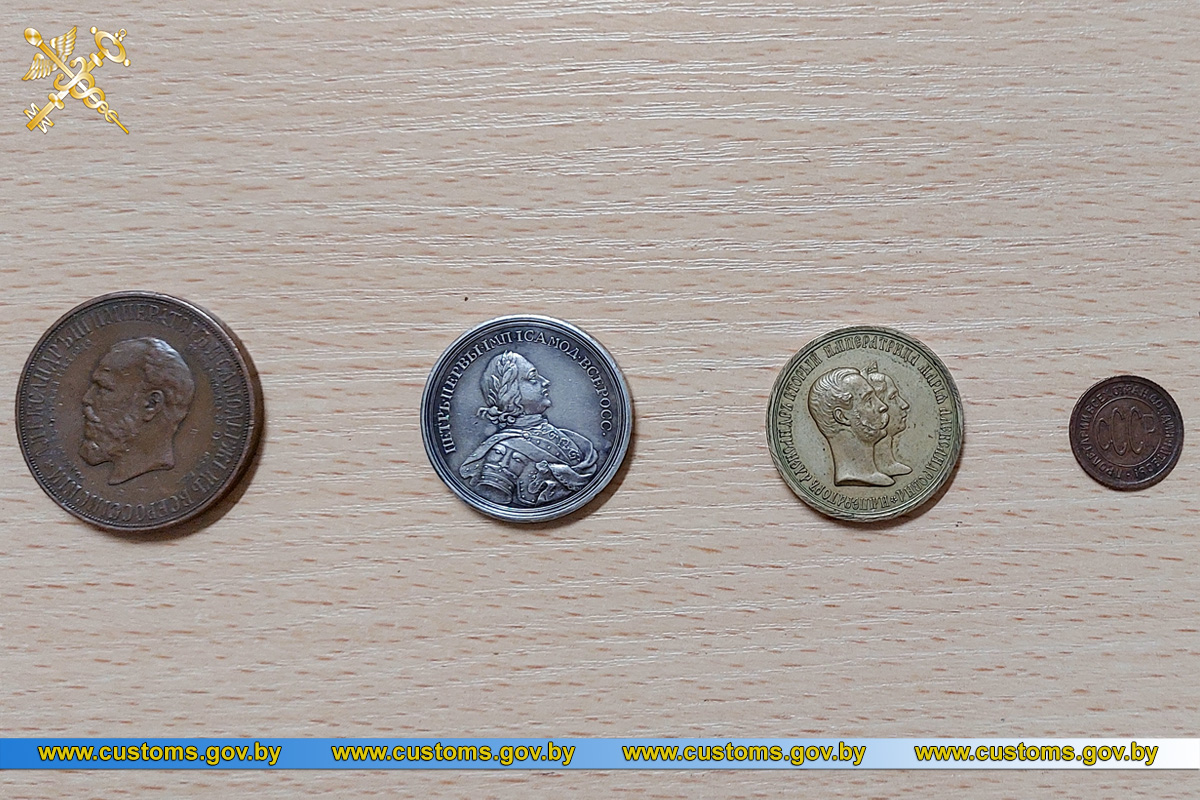 Based on the materials of the Gomel Customs