105
23.11.2021
Customs officers revealed a scheme for the illegal importation of 120 tons of lard from Lithuania into the territory of the EEU under the guise of being produced in one of the EEU member states. A criminal case has been opened (video)
Operational Customs revealed a scheme of illegal importation of foreign goods into the territory of the Eurasian Economic Union under the guise of manufactured in one of the EEU member states.
During special events, operatives detained six shipments of frozen lard with a total weight of over 120 tons, imported by Russian carriers from Lithuania to Belarus without paying customs duties.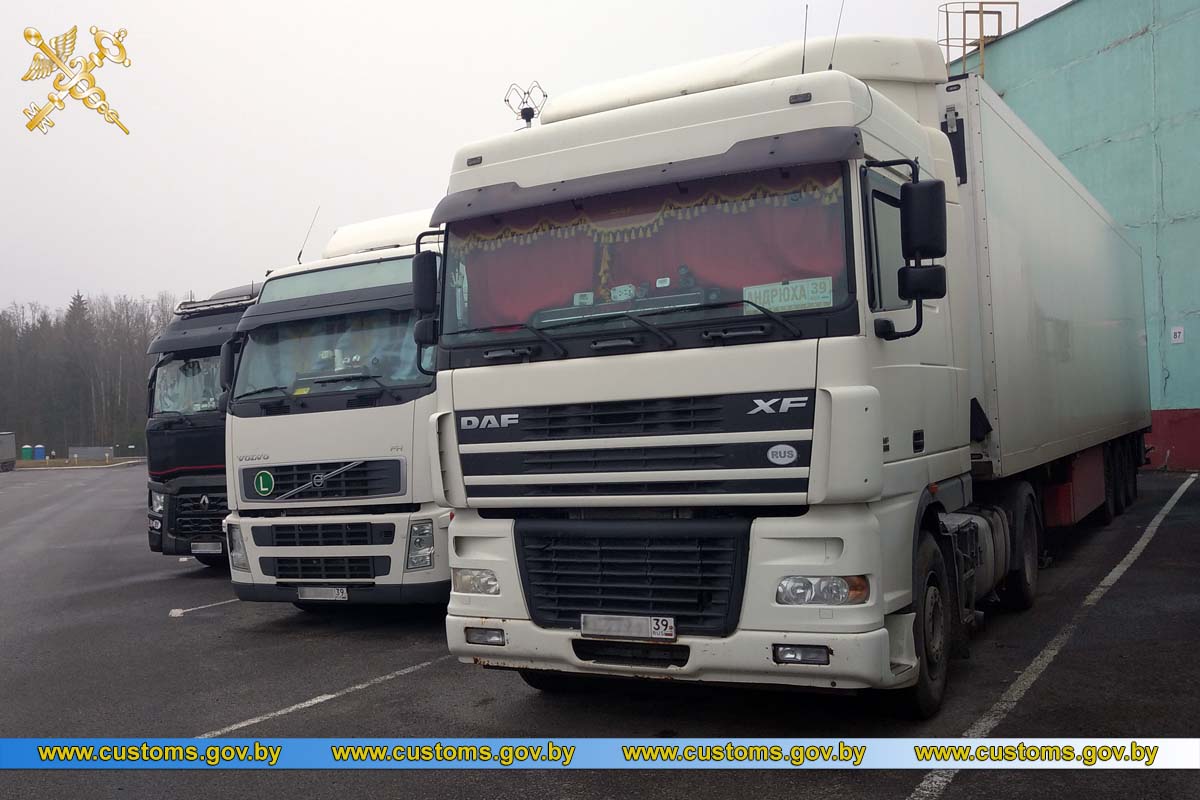 The illegal scheme functioned as follows. In one of the regions of Russia, goods were loaded, and documents were submitted to the customs authorities on the shipment of goods for processing to the Kaliningrad region. Instead, the goods were unloaded on the territory of the EEU, and an empty truck left for Lithuania to load foreign lard. Further, in the Kaliningrad region, documents were submitted to the Russian customs service for the initially followed lard, respectively, customs payments were not paid.
A couple of days later, the lard was moving in the opposite direction – from the Kaliningrad region in transit through Lithuania to Russia.
The total amount of customs duties payable in respect of these six shipments amounted to over 170 thousand Belarusian rubles.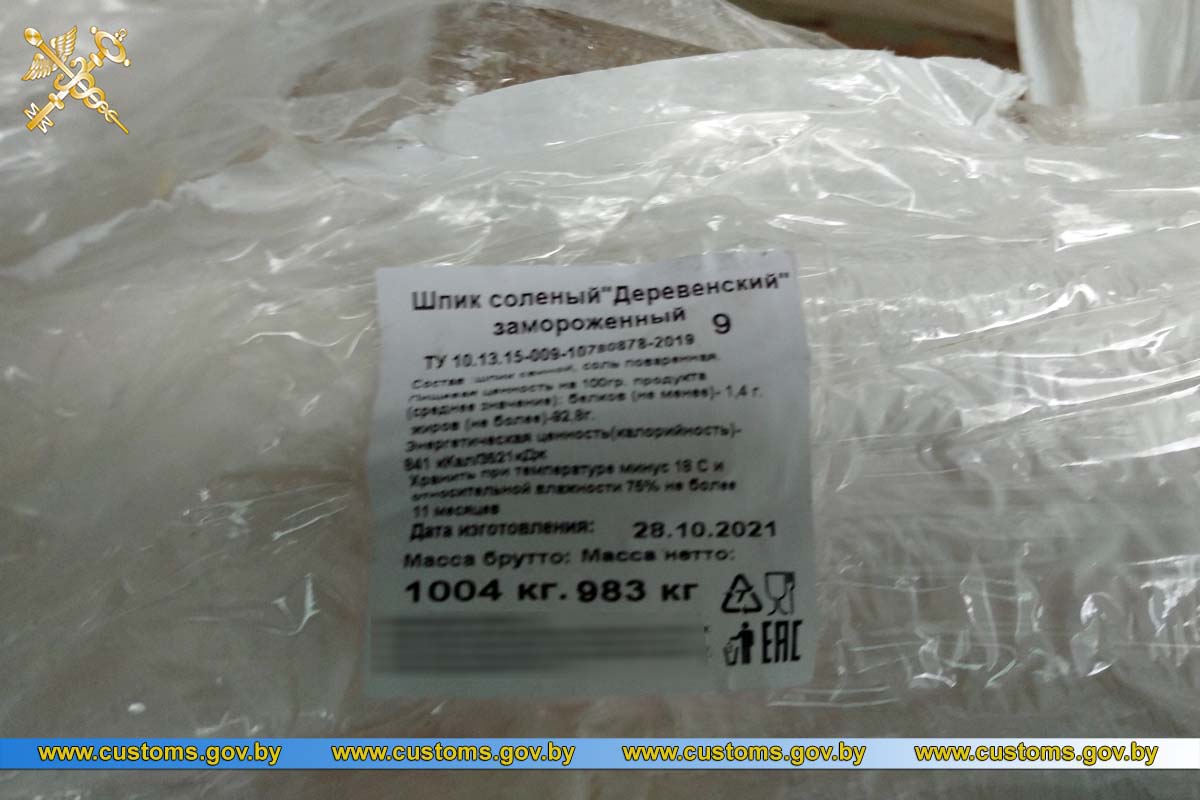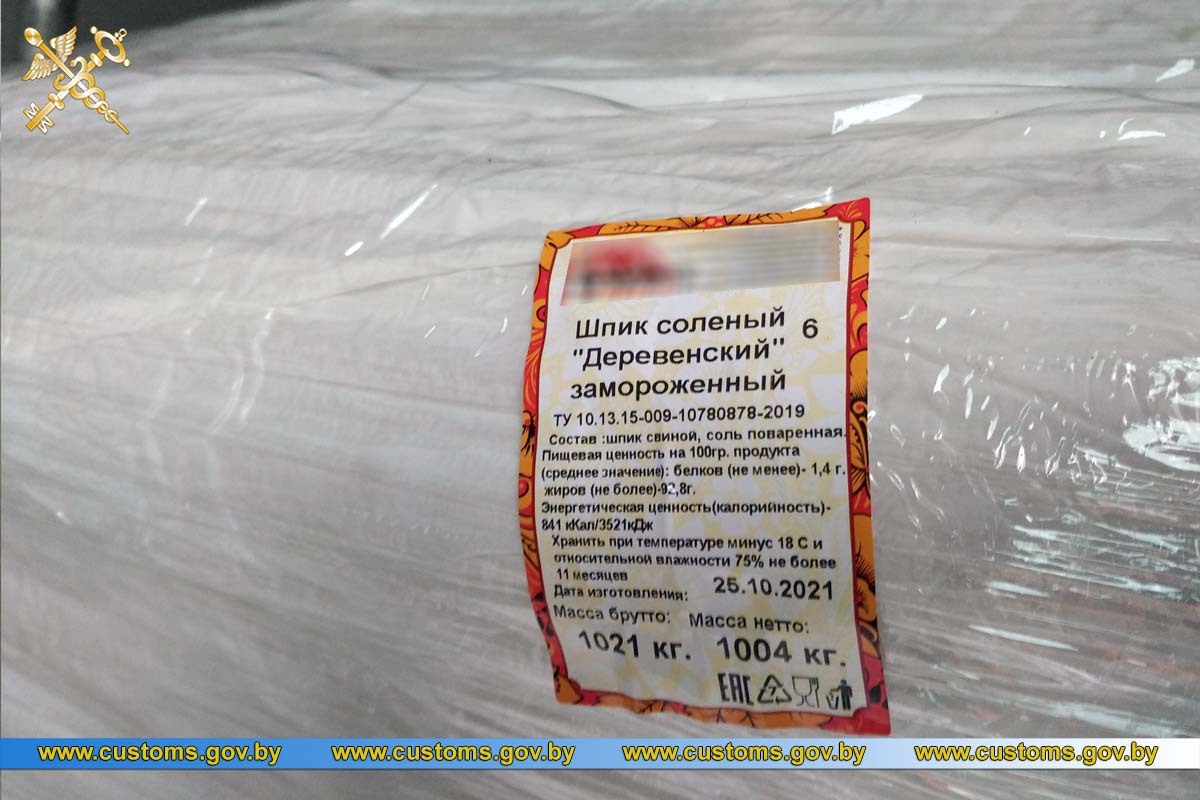 A criminal case has been initiated in accordance with Article 231 of the Criminal Code of the Republic of Belarus against persons who organized the illegal import of foreign goods "frozen bacon" into the territory of the EEU with the evasion of customs payments on a large scale.