67
31.03.2021
Gomel customs officers seized marijuana from two international drivers (video)
Dog handlers of the Gomel customs stopped two facts of movement of marijuana by international warriors. A dangerous drug was found in the drivers of trucks that were traveling from Ukraine through the checkpoint "Novaya Guta".
In both cases, the service dogs indicated the presence of narcotic drugs in the drivers.
In the first episode, a Ukrainian citizen denied moving any prohibited substances in his personal belongings and using them. However, during the inspection of the cab of the DAF truck, a plastic package was found in the first-aid kit, which contained a crushed substance of plant origin of green-brown color. As the 43-year-old Ukrainian explained, he knew about the ban on the movement of narcotic drugs and psychotropic substances, but he took this information lightly.
In the second case, a 29-year-old citizen of the Republic of Belarus deliberately concealed a drug from customs control by hiding a polymer bag with a crushed substance of plant origin in a package of wet wipes, which was found in a niche in the front panel of the vehicle.
Experts of the department of the State Committee of Forensic Examinations in the Gomel region confirmed that the detected substances were marijuana.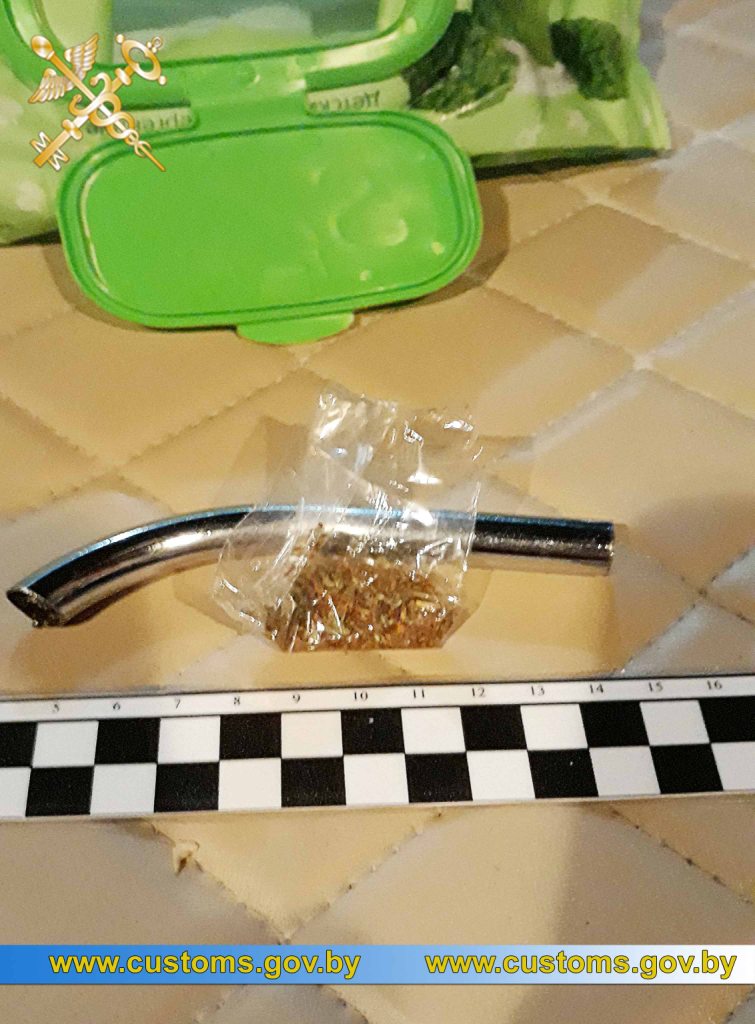 Both drivers were detained. Gomel customs initiated criminal proceedings against them on the grounds of crimes provided for in part 1 of Article 328-1 of the Criminal Code of the Republic of Belarus. The sanction of this article provides for a penalty of imprisonment for a term of three to seven years with or without a fine.
Based on the materials of the Gomel Customs