44
16.11.2020
In October 2020, the number of offenses, committed by drivers of heavy trucks, doubled
Recently, cases of violation of customs legislation by drivers of cargo vehicles, engaged in international cargo transportation, have become more frequent.
According to the information, established by the customs authorities, persons who need to "transfer" goods from abroad to Belarus without paying customs duties are trying to involve freight forwarders in illegal activities. The latter try to import various goods into the territory of the Eurasian economic Union in small batches, exceeding the cost or weight standards without declaring them, or hiding them from customs control.
In October 2020 alone, customs officers detected about 470 cases of illegal import of goods by truck drivers. In October last year, this figure was almost 2 times less and amounted to about 250 cases.
Among the goods that drivers illegally try to import, the most common are food, alcoholic beverages, cleaning products, automobile spare parts, construction materials, office supplies, plant protection products (pesticides) and pyrotechnic products prohibited for individuals and electronic equipment.
On the facts of committing offenses, decisions are made to bring a citizen to administrative responsibility in the form of a fine in the amount of 5 to 30 basic units. In some cases, the owners of illegally imported goods have to return back with them to the territory of a neighboring state. Also, additional forms of customs control may be applied to citizens who violate the law and the goods they move. All this significantly increases the border crossing time, negatively affects the throughput and epidemiological situation at checkpoints, and also incurs additional costs for carriers.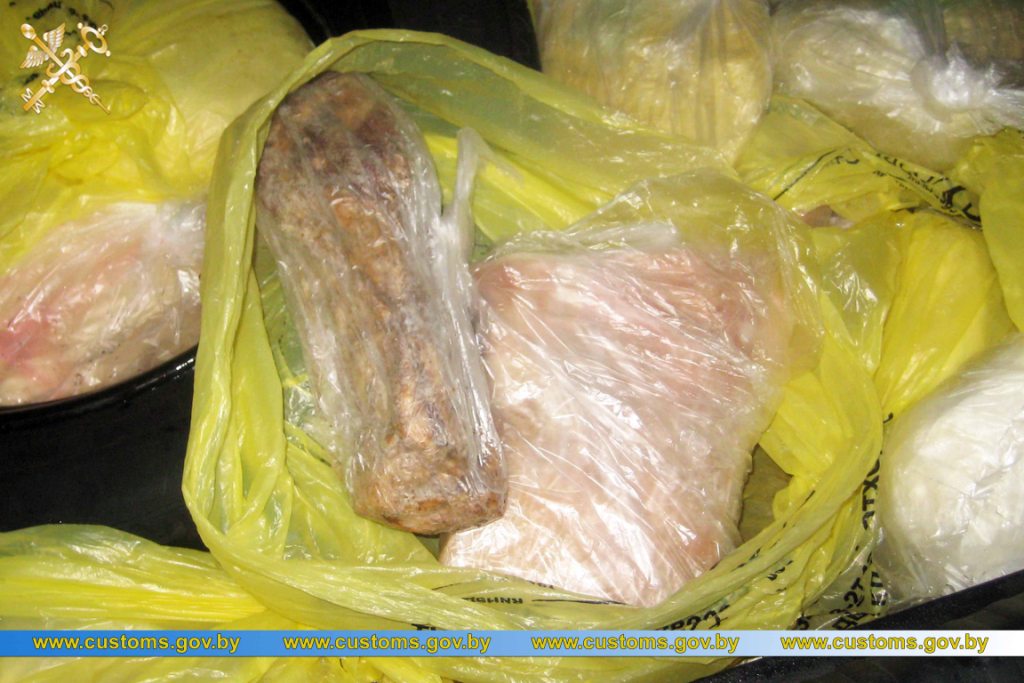 Sometimes ingenious drivers try to hide imported goods in the technological niches of trucks, without thinking about the responsibility and consequences. In such cases, the desire to have a small profit can result in serious financial losses for foreign economic entities and organizations engaged in international transportation, in the form of confiscation of the vehicle for international cargo transportation.
So, this week, a 39-year-old resident of the Grodno region, who was returning from Poland as a freight forwarder, hid 11 kg of food (coffee, marmalade, sweets), the cost of which was 300 rubles, from customs control in the interstitial space and behind the dashboard of a DAF truck. In connection with the concealment of goods in a cache, a truck of 2014 year of manufacture was seized, the further fate of which will be determined by the court.