129
22.11.2021
Minsk customs officers stopped the export from the country of a collection of 111 ancient coins of the times of the Polish-Lithuanian Commonwealth worth more than 17.5 thousand US dollars (video)
The collection of coins with a total value of more than 17.5 thousand US dollars, which was not allowed to be exported from the country by Minsk customs officers, is unique in its kind not only by the standards of Belarus, but also within the international numismatic community.
At the Minsk National Airport, a 61-year-old resident of the capital, following the Minsk-Istanbul flight, chose a "green" corridor crossing the customs border, thereby declaring the absence of goods subject to declaration. During customs operations, an album containing 47 coins was found among the personal belongings of a Minsk resident, in socks. The citizen hid another 35 coins from customs control in a suitcase, wrapped with yellow tape. During further inspection, another 29 coins were found in the outer pocket of the jacket.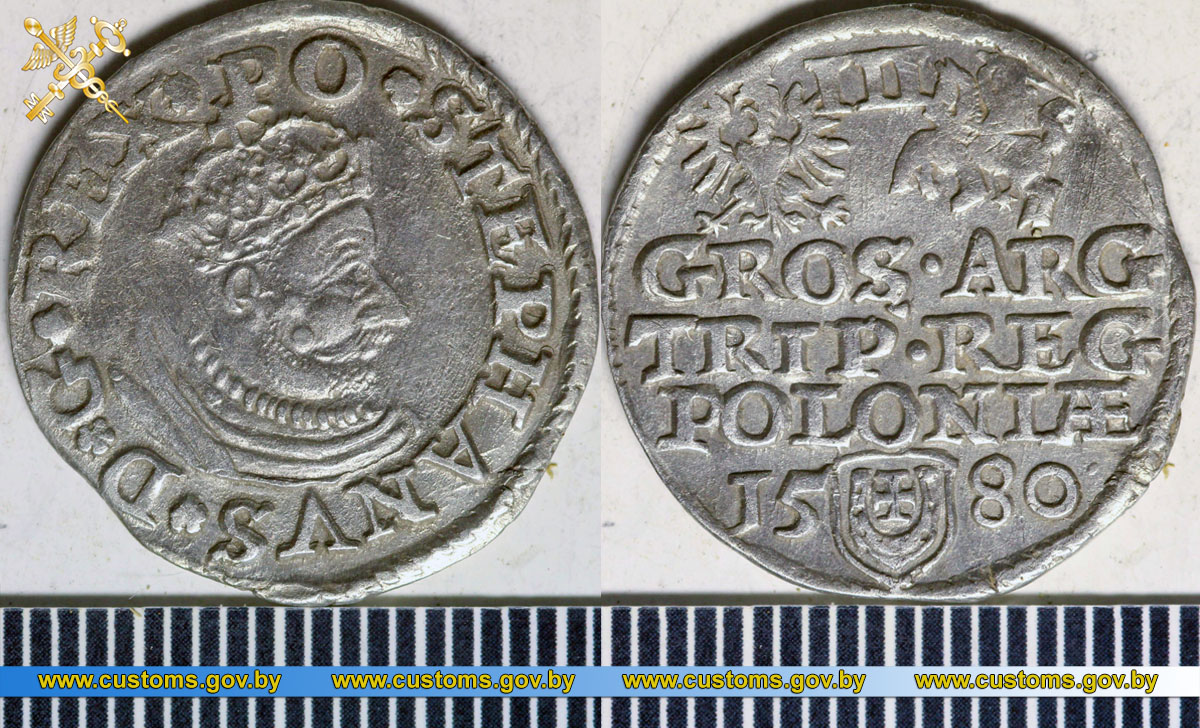 The expert of the Customs Laboratory found that the coins submitted for research were made more than 100 years ago and belong to the category of cultural values.
Most of them are "troyaks" ("three-penny coins"), minted from silver at the mints of the Grand Duchy of Lithuania and the Polish-Lithuanian Commonwealth in the XVI-XVII centuries. The most valuable and expensive coin is the "troyak" of 1580 with a portrait of King Stefan Batory worth over 2.3 thousand US dollars). The oldest coin – "grosh" - was minted in Vilna in 1556 under the Grand Duke of Lithuania Zhigimont II August. Its cost is more than 2 thousand US dollars. Some of the coins were minted in the Russian Empire in the first half of the XIX century.
111 coins, hidden from customs control, were seized before the court decision. The Minsk Regional Customs has initiated administrative proceedings against a citizen under Part 2 of Article 15.1 of the Administrative Code of the Republic of Belarus. The sanction of this article provides for the imposition of a fine of up to 30 basic units and possible confiscation of goods.
The State Customs Committee reminds that when cultural values are exported from the territory of the EEU, they must be declared in writing and the permission of the authorized body must be submitted.
Based on the materials of the Minsk Regional Customs