292
04.01.2021
Minsk customs officers stopped the supply channel of marijuana and MDMA to the territory of the EEU, later in the house of one of the recipients stamps with LSD were found (video)
Minsk customs officials have stopped the supply of MDMA and marijuana in international mail to the territory of the Eurasian Economic Union.
The first parcel with a crystalline substance was sent from the Netherlands to the address of a resident of Gomel. Experts of the Customs Laboratory found that the substance contains a particularly dangerous psychotropic substance that is not used for medical purposes, MDMA. It was later discovered and the second parcel is already with marijuana, which was at the same address of a resident of the city of Gomel.
A 21-year-old citizen of the Republic of Belarus, for whom the parcels were intended, with a 20-year-old Gomel resident, also involved in the transfer of mail, were detained.
At the place of residence of one of the detainees, customs officers found 4 bundles of MDMA and 6 fragments of colored paper with lysergide (LSD brands).
The investigation of this crime was facilitated by the customs officers carrying out a complex of operational search measures.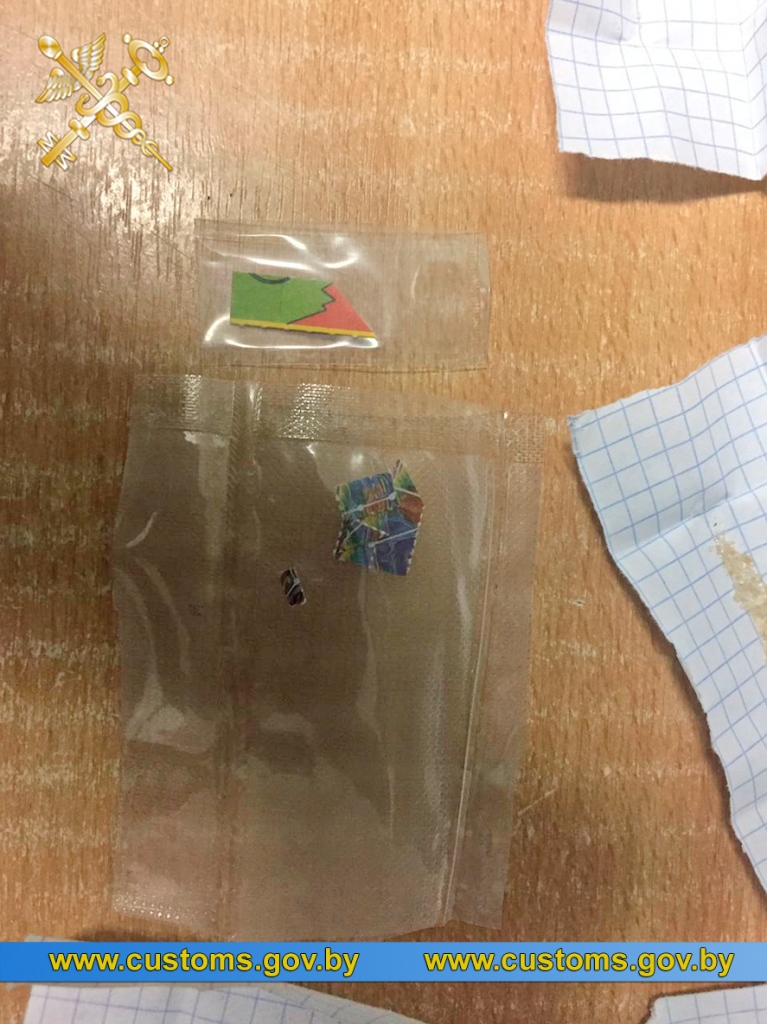 On this fact, the Minsk regional Customs opened a criminal case on the grounds of committing a crime under part 2 of article 328-1 of the Criminal Code of the Republic of Belarus, the sanction of which provides for imprisonment for up to 10 years.
The criminal case was investigated by the Gomel District Department of the Investigative Committee and was transferred to the Prosecutor's Office for further referral to the court.
Based on the materials of the Minsk Regional Customs