72
24.12.2020
More than 400 kg of black sturgeon caviar tried to import into the territort of the EAEU neglecting the storage conditions (video)
Grodno customs officers stopped the illegal import of more than 400 kg of black sturgeon caviar from Lithuania into the EAEU at the checkpoint «Kotlovka». Delicatessen fish products were transported in improper conditions without observing the temperature regime. In addition, driver did not submit shipping documents, including a phytosanitary certificate.
During the customs inspection, in addition to the declared food poppy, in the cargo compartment of the vehicle Grodno customs officers found 19 plastic containers with glass jars filled with a substance of dark gray color. The consistency of the substance was similar to black caviar. Sealed with metal lids, 0.5 liter cans were transported in plastic bags. According to the results of the Customs Laboratory examination, the identified substance is sturgeon caviar. The preliminary estimated cost of the product exceeds 200 thousand euros.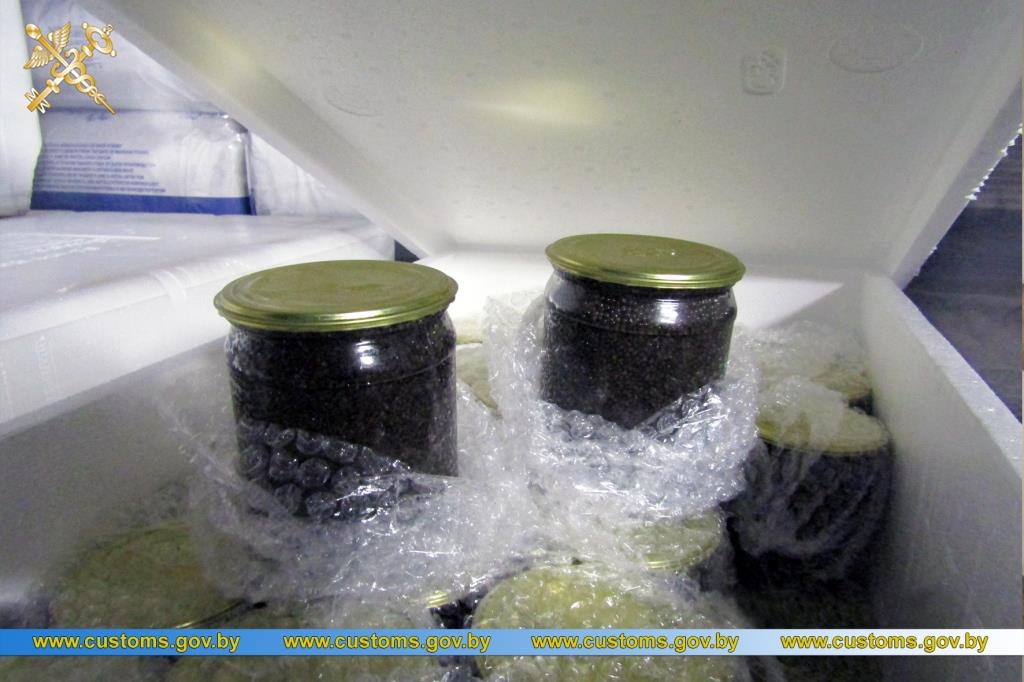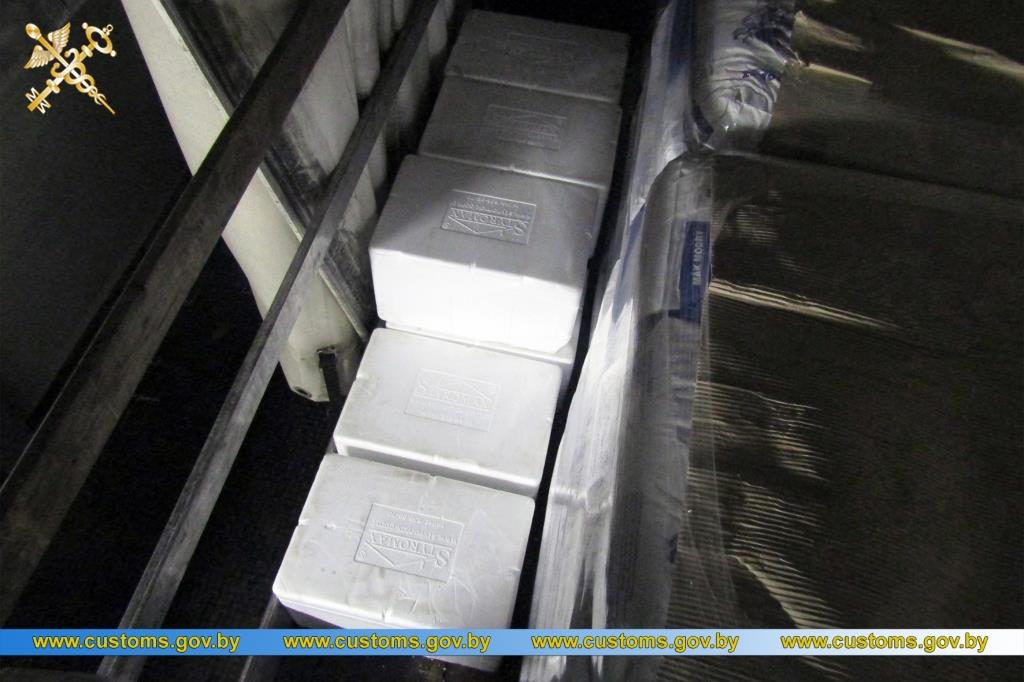 Currently, Grodno Regional Customs is carrying out further procedural actions, the caviar was sent for a commodity examination.
The actions of the driver contain signs of a criminal offense - smuggling.
Based on the materials of Grodno regional customs