504
12.08.2020
A service dog discovered three parcels with marijuana hidden in the Ukrainian's bag. Gomel customs initiated a criminal case
Gomel customs cynologists stopped the import of marijuana into the Republic of Belarus.
During customs control at the checkpoint «Novaya Guta», a service dog pointed out the possible presence of drugs in personal belongings and luggage of a citizen of Ukraine. The 48-year-old Ukrainian followed as a passenger in a PEUGEOT car.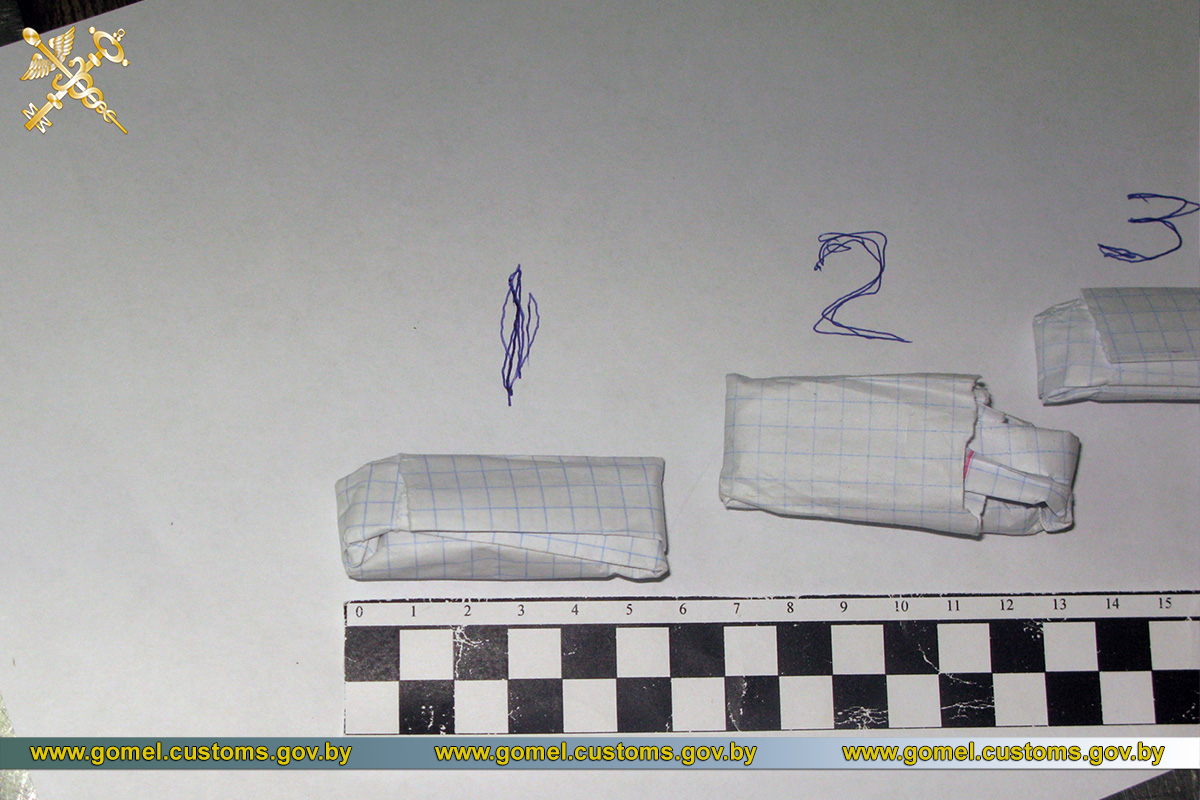 Subsequent customs inspection confirmed the dog's reaction – customs officers found a polymer bag with three paper parcels. After opening one of the parcel, it was found that it contained a green substance of plant origin.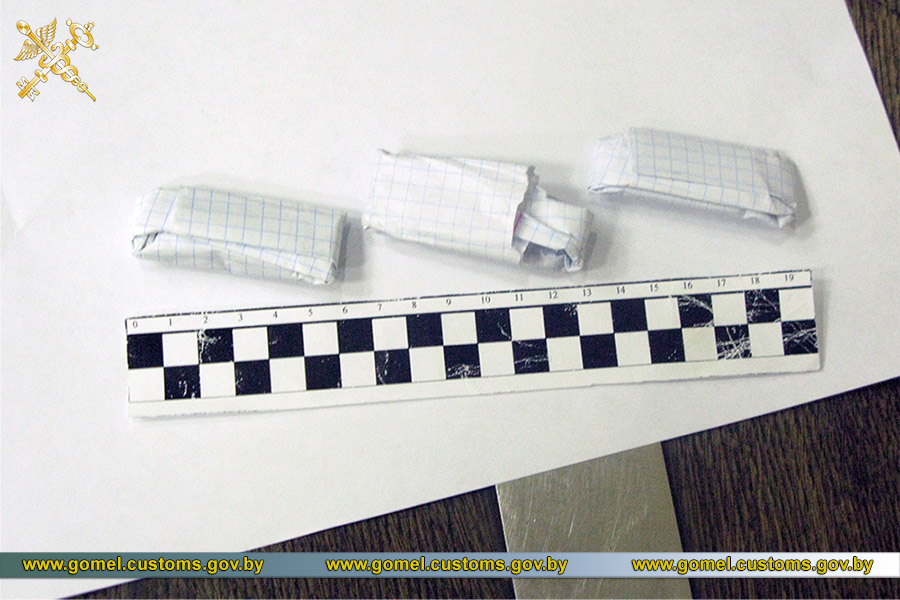 Experts of the Gomel Region Directorate of the State Forensic Examination Committee of the Republic of Belarus confirmed that all parcels contained marijuana. The total weight of the drug was about 6 grams.
Regarding the fact, Gomel customs initiated a criminal case under Part 1 of Article 328-1 of the Criminal Code of the Republic of Belarus.
Based on the materials of the Gomel customs