237
21.09.2020
On the eve of the customs officer's Day, more than 140 young employees swore allegiance to the Motherland
On the eve of the customs officer's Day, more than 140 young customs officers swore allegiance to the Fatherland and the Belarusian people. The words of the solemn oath were pronounced by employees of the Brest, Vitebsk, Gomel, Grodno regional, Minsk regional and Minsk Central customs offices.
The new addition includes graduates from the Academy of management under the President of the Republic of Belarus, the Belarusian state University, the Belarusian national technical University, the Belarusian state University of transport, and the Yanka Kupala State University of Grodno and many institutions of higher education in our country.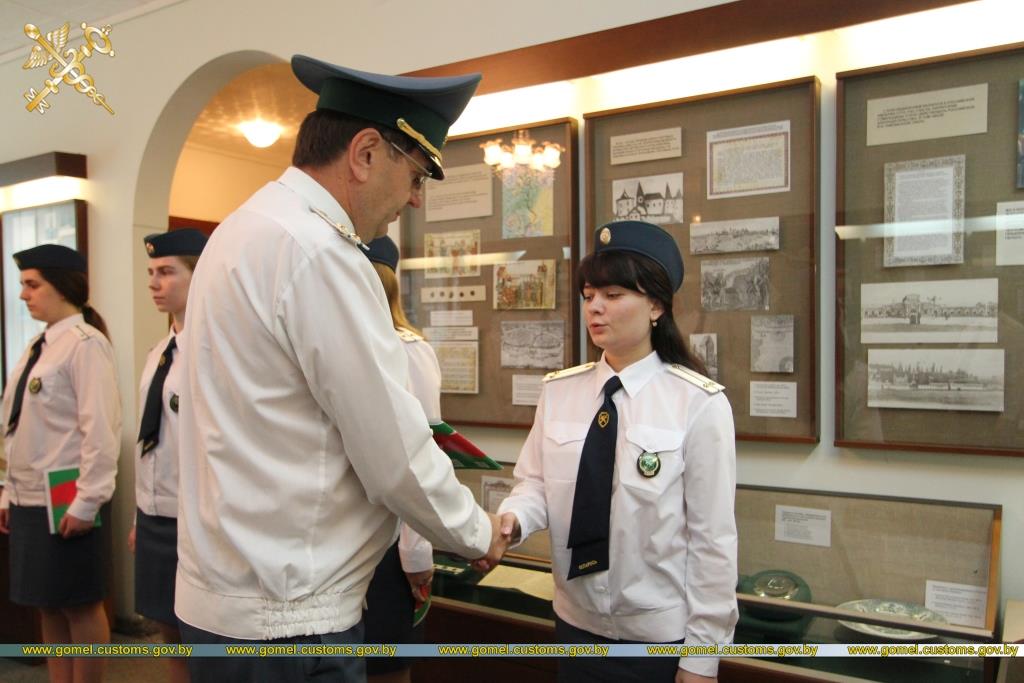 It should be noted that the profession of customs officer, despite all its difficulties, remains in demand and attractive for young people. So, the passing points for the specialty "customs" of the Belarusian state University this year amounted to 357 points. This is comparable to passing grades for the budget department of the most promising areas of the faculty of applied mathematics and computer science, the specialties "modern foreign languages" and "web journalism" of the Belarusian state University.
Customs officers took the oath in places of military glory, which is very important in the year of the 75th anniversary of the great Victory. So, Minsk customs officers swore an oath on the Stalin Line, which became a symbol of the heroic struggle of the people, loyalty and reverence for the history of our country. The oath ceremony for employees of the Vitebsk customs was held in Braslav at the memorial to the soldiers-liberators, Grodno regional customs-at the memorial complex Kurgan of Glory.
Anatoly Svirid, Deputy Chairman of the State customs Committee, congratulated young customs officers of the Minsk region on an important event in their lives. In his welcoming speech, he stressed: "With the oath of loyalty, you assume responsible and noble duties to serve the Fatherland honestly and with dignity, demonstrating a model of competence and professionalism. I am sure that throughout your life you will carry your loyalty to the oath given today and fully justify the hopes placed on each of you!»
The solemn events were attended by the leadership of the customs authorities, veterans of the customs service, relatives and friends of employees, who took the oath.
How important that the traditions and experience of veterans, skills and knowledge of current employees, have someone to pass on. The continuity of generations makes the customs system alive, dynamically changing and promising!