211
21.09.2020
On the eve of the professional holiday, customs officers were awarded state awards
Today, on the eve of the customs officer's Day, state awards were presented to customs officers.
Deputy state Secretary of the Security Council Vladimir Archakov and Deputy Prosecutor General Alexander Lashin took part in the solemn event, which was held at the State customs Committee.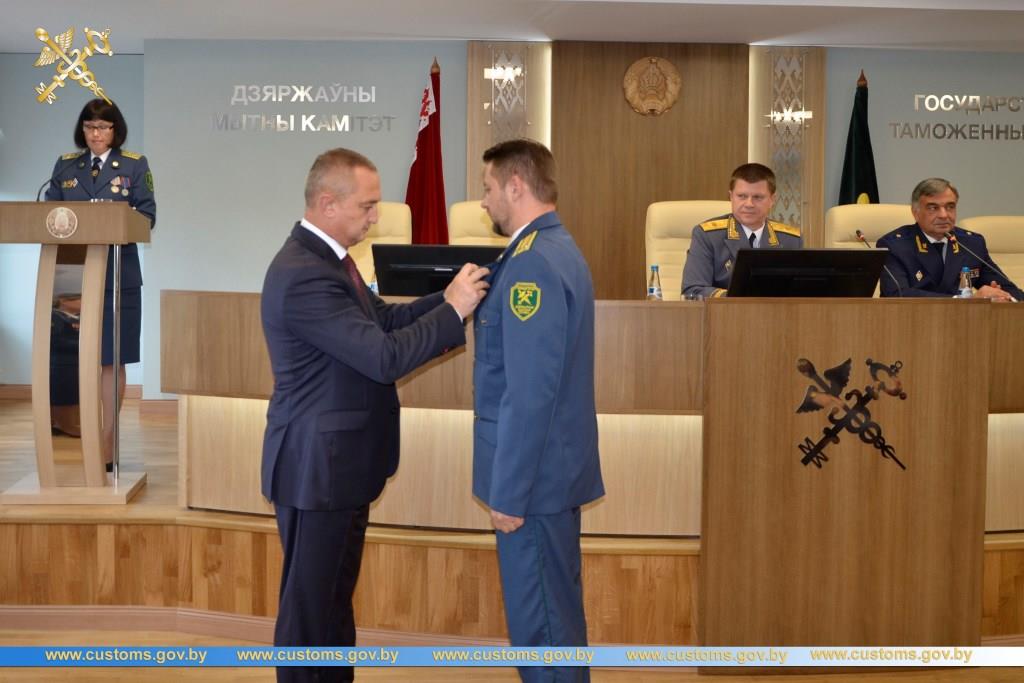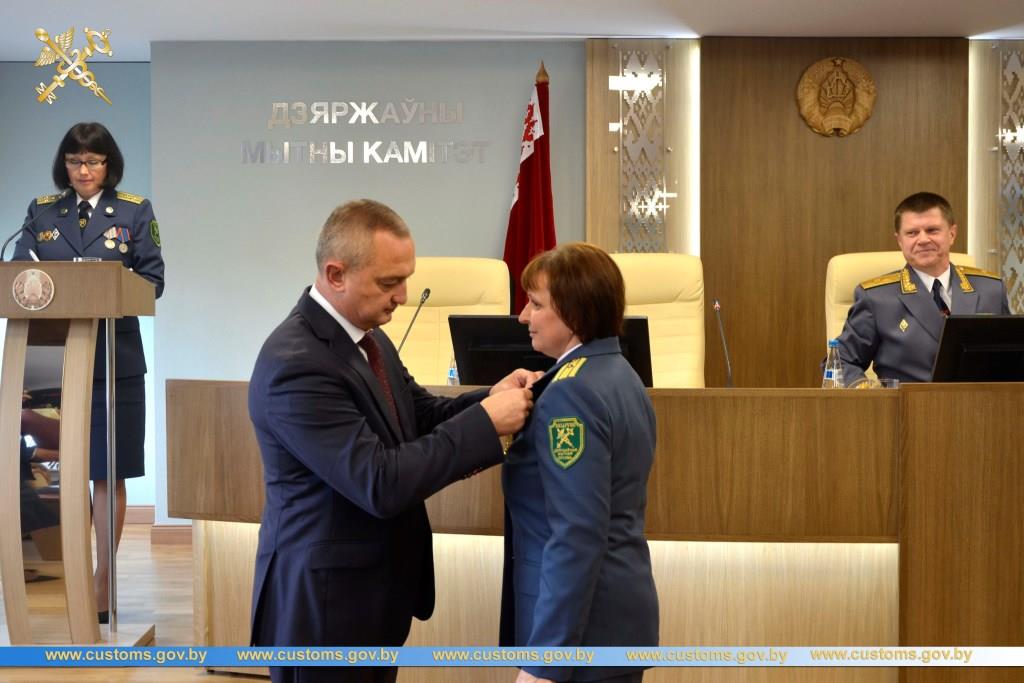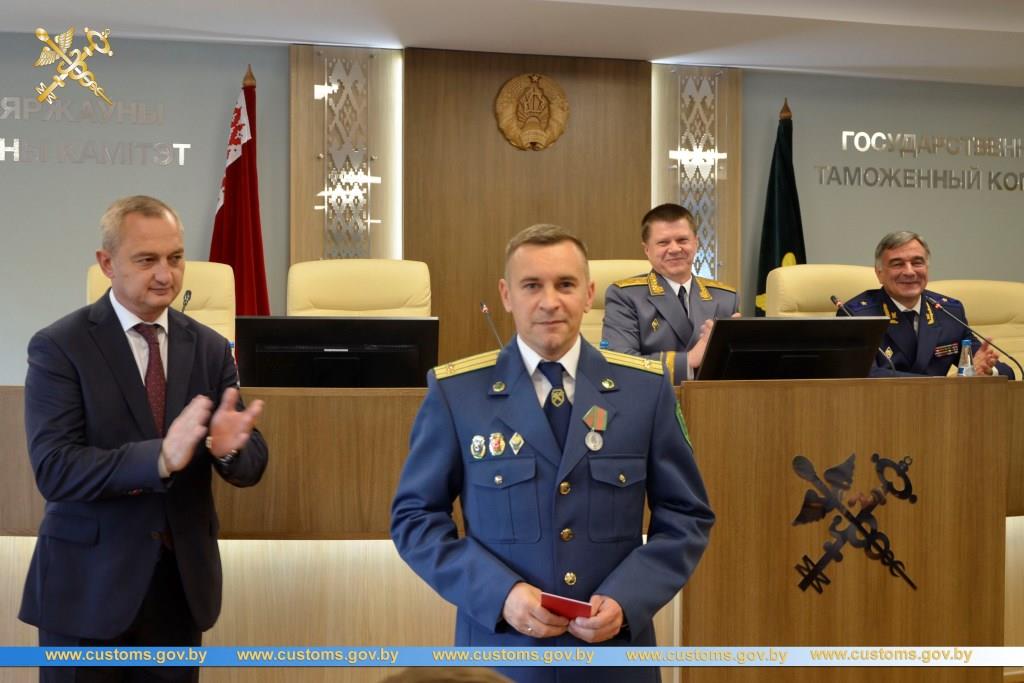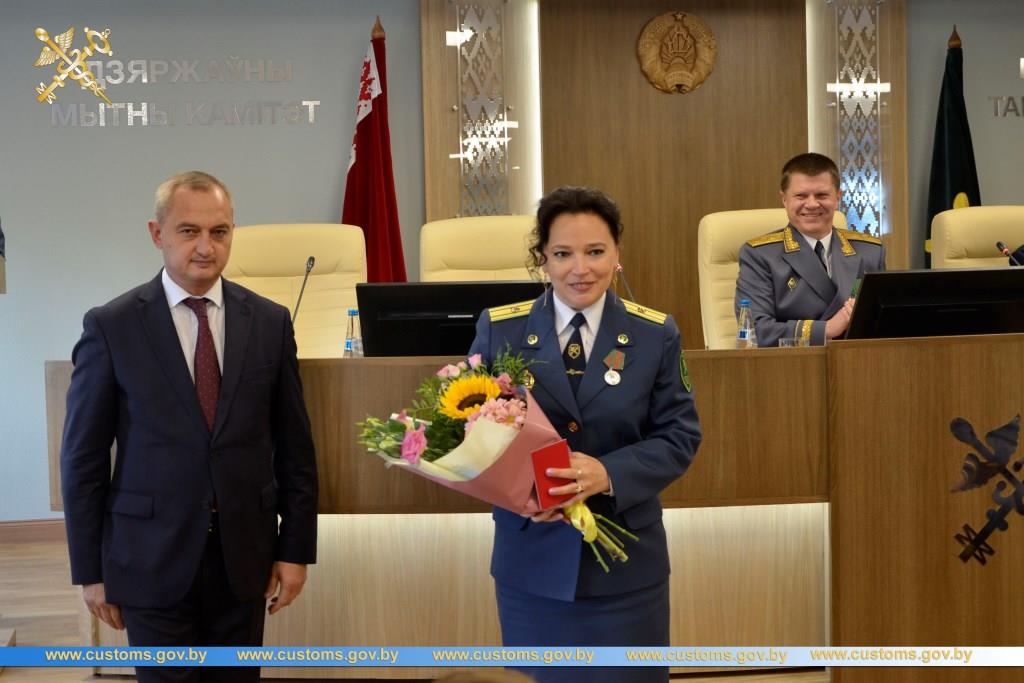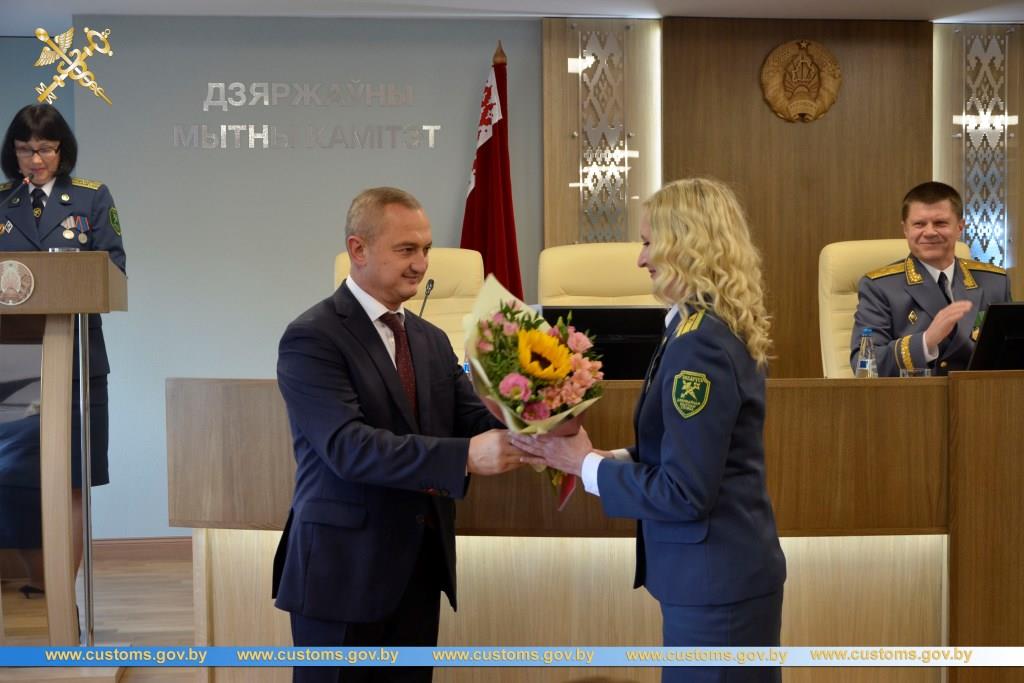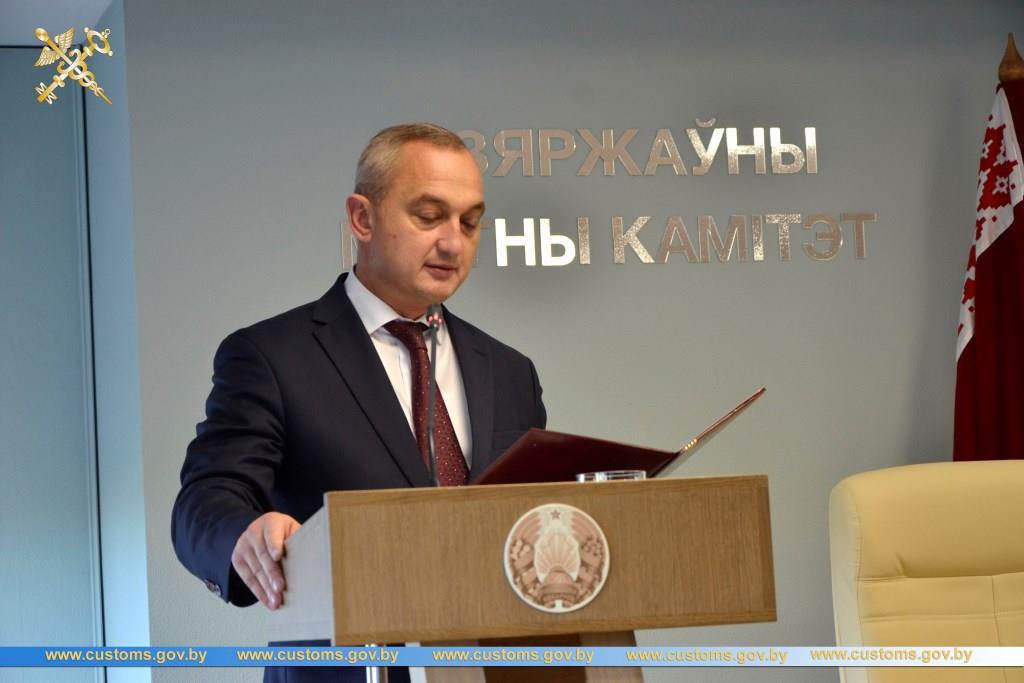 By presidential decrees, 16 customs officers were awarded the first, second and third degree medals for exemplary performance of their official duties.
Yuri Senko, Chairman of the State customs Committee, was awarded the certificate of honor of the State Secretary of the Security Council, 4 customs officers were awarded certificates and commendations of the state Secretary of the Security Council, and 6 more were awarded by the Prosecutor General's office.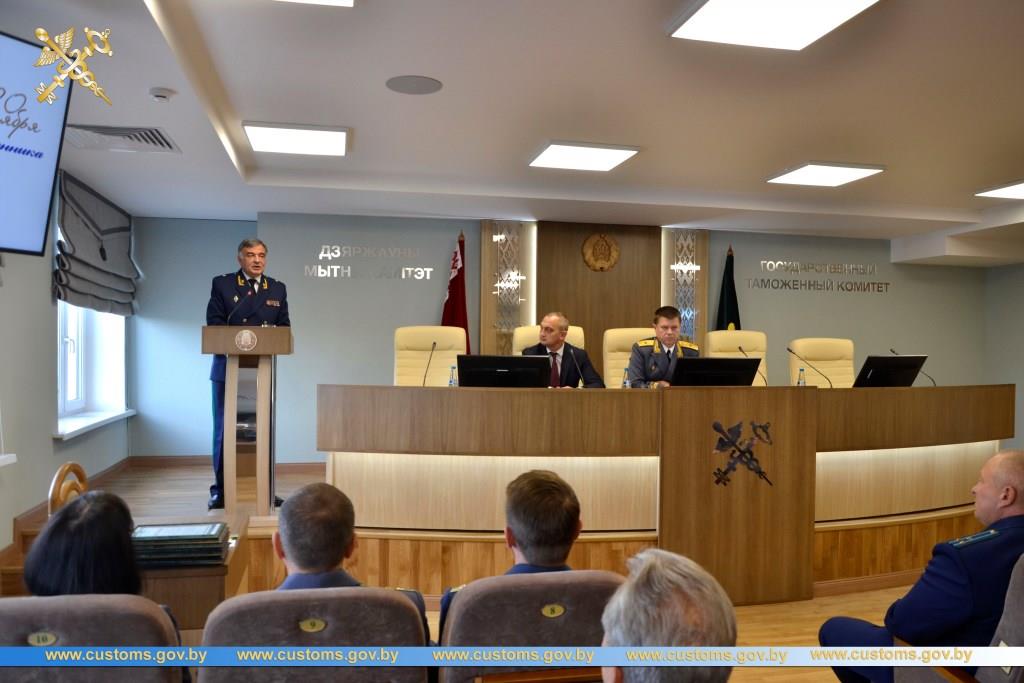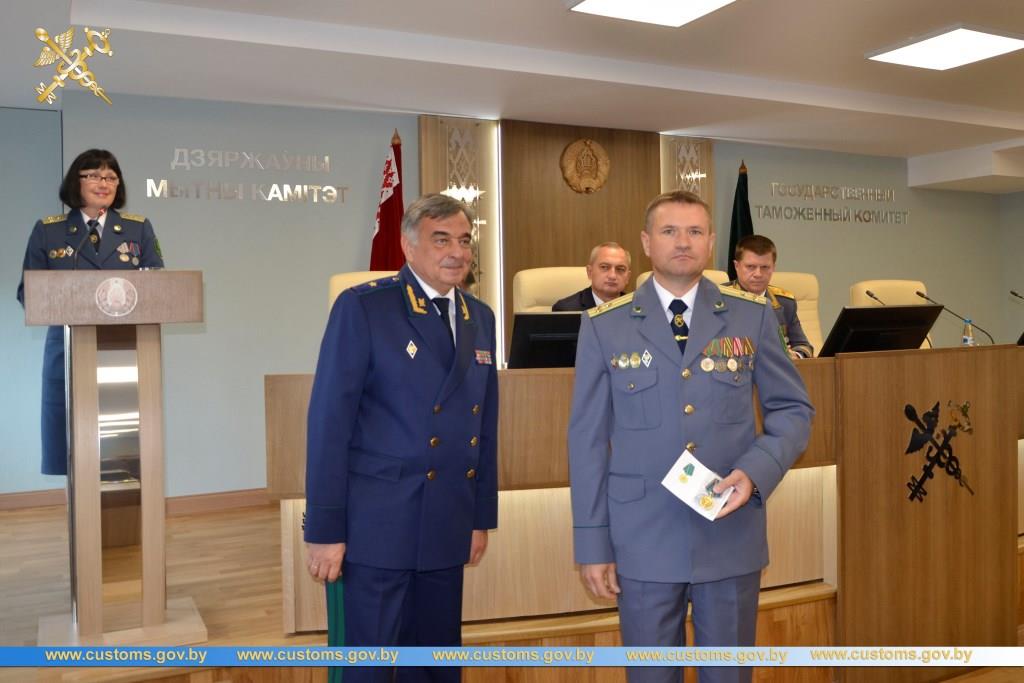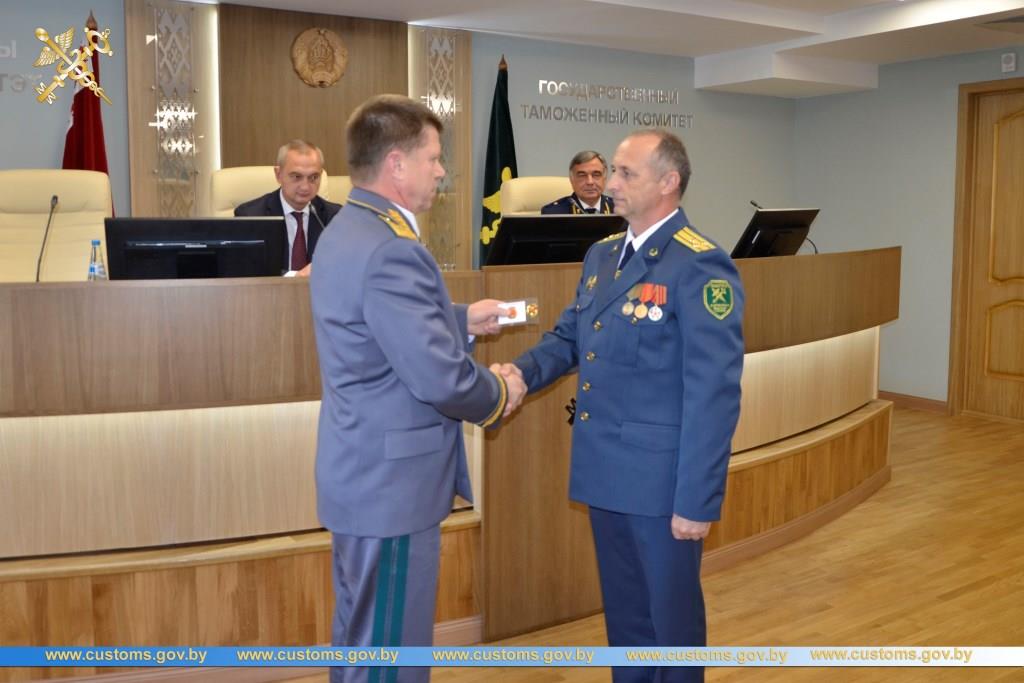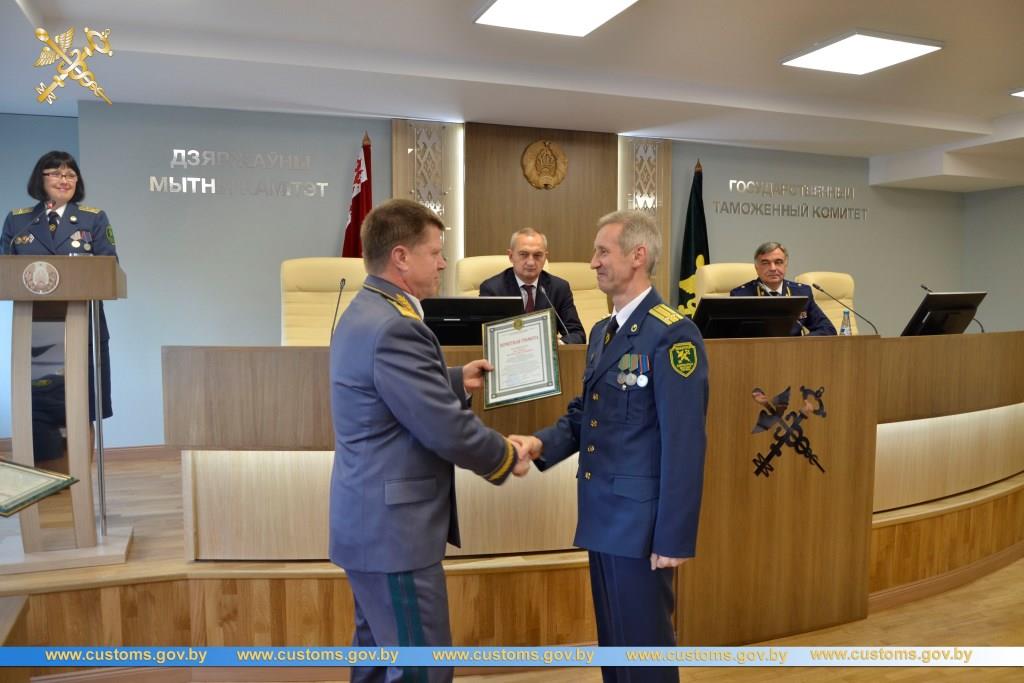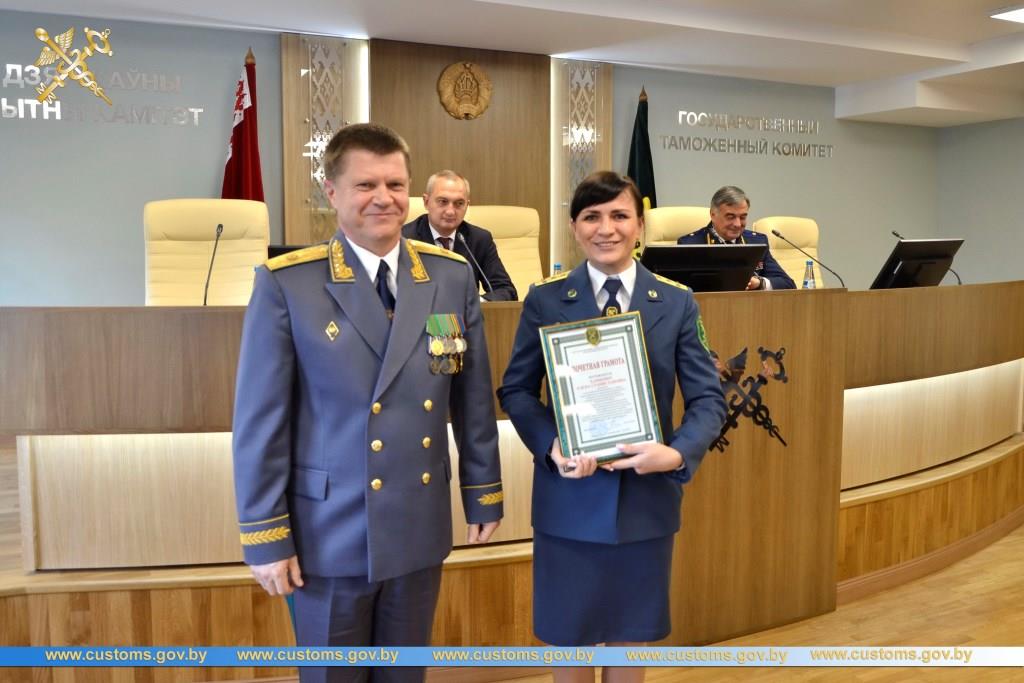 In his address to the guests and colleagues, SCC Chairman Yuri Senko noted that despite the epidemiological situation, numerous negative trends in the global economy, and the closure of borders by a number of foreign countries, customs officers managed to maintain stability and achieve high performance in the service.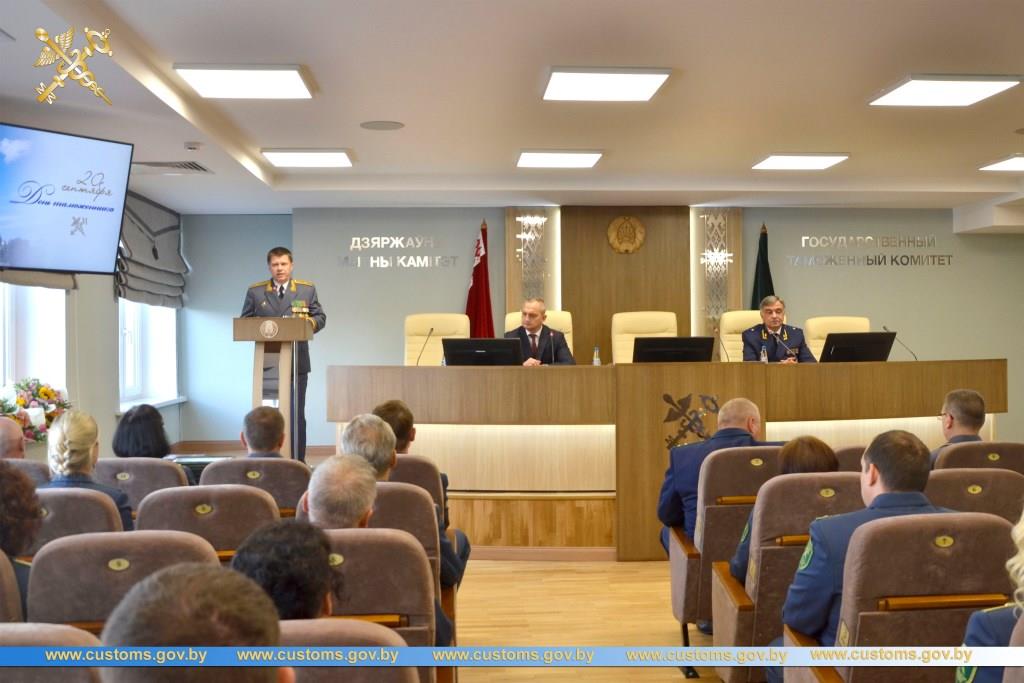 "The Belarusian customs is coping with one of the main tasks – filling the national budget. Automation of customs processes and development of information technologies remain at a consistently high level, and customs authorities continue to implement a number of effective experiments. Already in the middle of the year, we exceeded certain annual indicators planned in the development Strategy of the customs authorities for the automatic release of goods and for reducing their clearance time,"- he stressed.
At the end of the solemn meeting, SCC Chairman Yuri Senko congratulated colleagues and veterans of the customs service on their professional holiday and noted that the basis of all the achievements of the service, current and future, is the professionalism and conscientious work of customs officers.