185
09.03.2021
On the eve of the Women's Day, three employees of the customs authorities received congratulations from the Head of State
Three customs officers received greeting cards on behalf of the Head of State on the eve of Women's Day.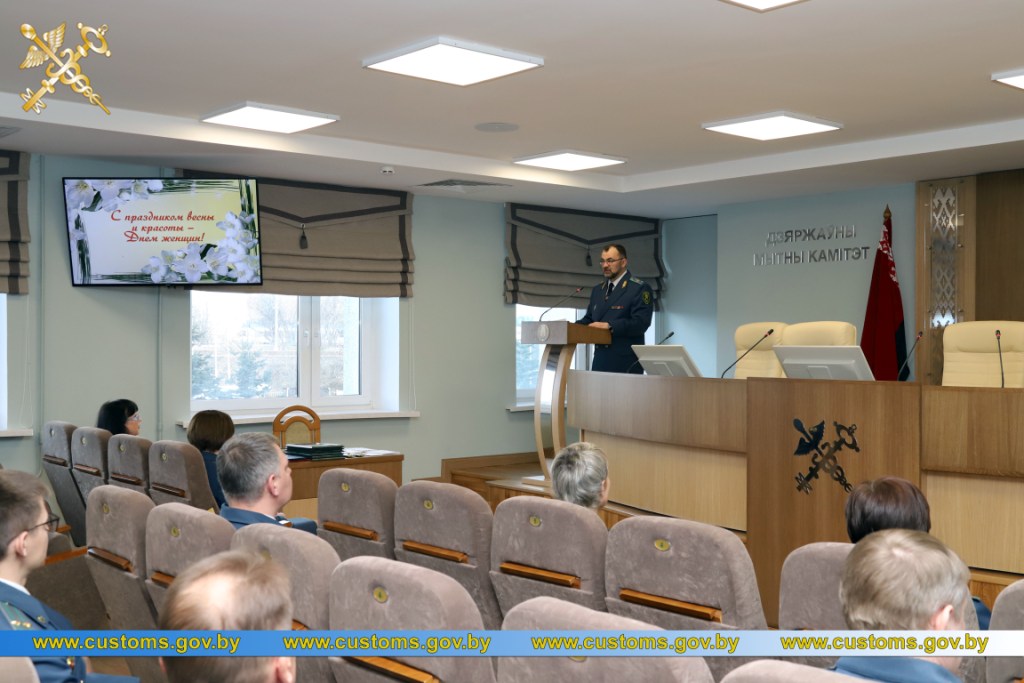 "This beautiful spring holiday is filled with national love and great respect for those who give life, surround with care and tenderness. Belarusian women are able to achieve the highest professional heights in any business, there are no unsolvable problems and insurmountable obstacles for them. I wish you a sunny mood, bright positive emotions, and inexhaustible energy for good and important deeds," - the message of congratulations of the President of the Republic of Belarus Alexander Lukashenko reads.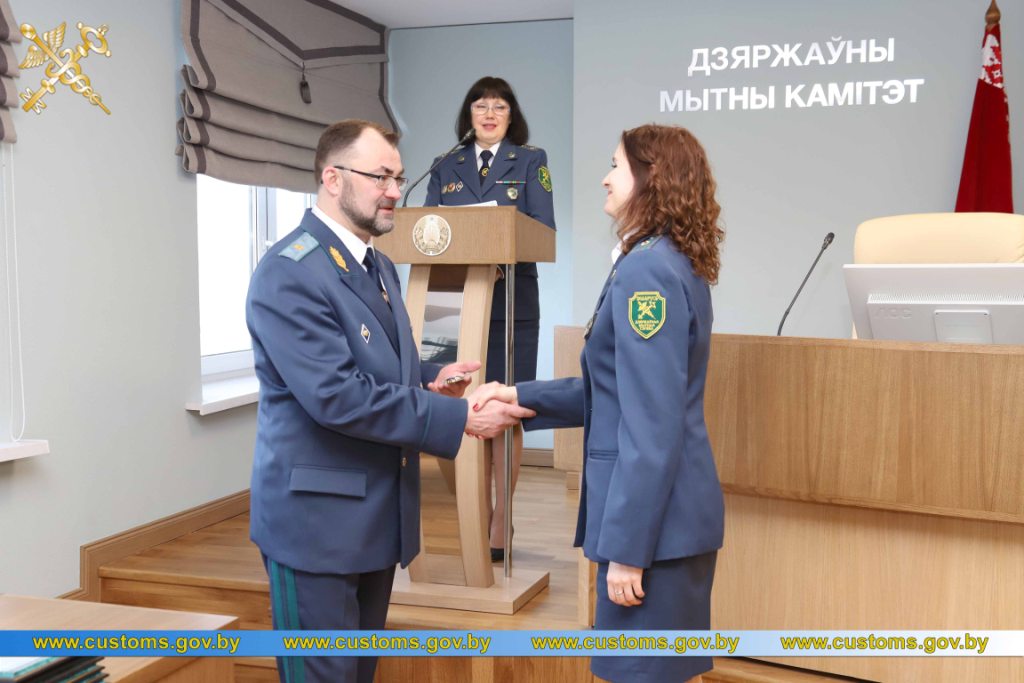 The cards were handed to the customs officers at a solemn meeting dedicated to the Women's Day. Also, 10 customs officers were rewarded with the rights of the Chairman of the State Customs Committee – badges, certificates of honor and commendations.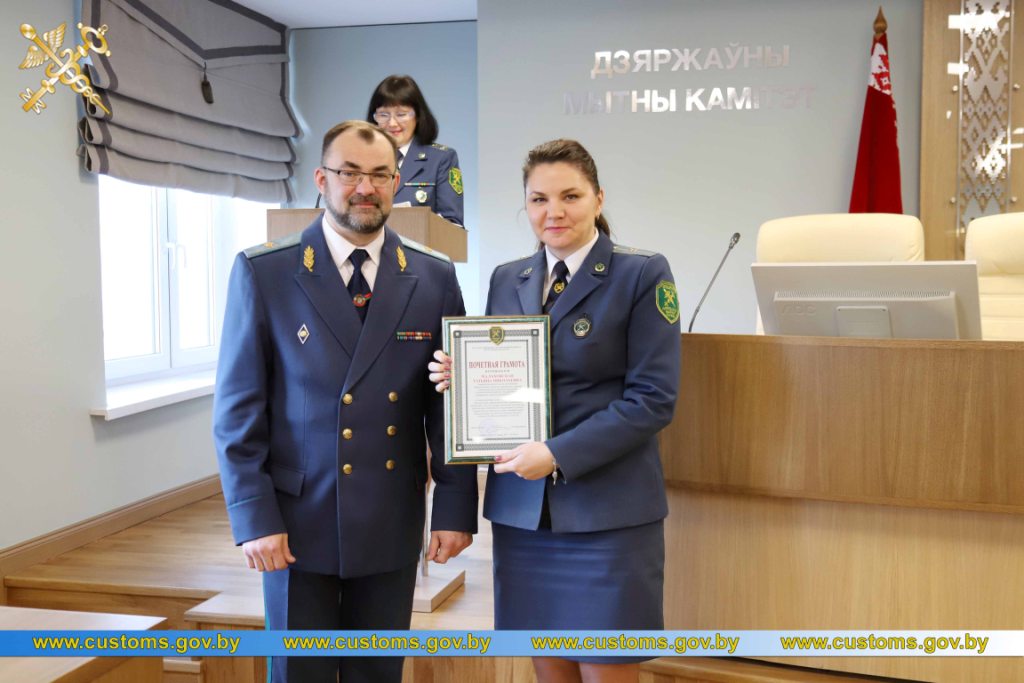 "There are many representatives of the fair sex, working in the Belarusian customs. Fragile girls are not afraid to go to serve on the external borders of our country, coping with a serious load on a par with the stronger sex. It is gratifying that your work is evaluated annually and at a high state level. Only last year, 25 representatives of the customs authorities were awarded state awards. Thank you for your tireless work, for your warm smile and kind look! I wish you ease, tenderness, attention, warmth, care and kindness! And, of course, good health and immeasurable happiness! " - with these words, the Deputy Chairman of the State Customs Committee Alexander Bogdevich addressed the women of the customs authorities.