60
28.12.2020
Over five years, about 11.5 thousand people have been trained at the departmental Institute of customs authorities
Established ten years ago, the educational institution "State Institute for advanced training and retraining of customs authorities of the Republic of Belarus" today fully meets the needs of customs authorities for advanced training and retraining of employees and specialists in customs Affairs.
For five years, the departmental Institute of customs authorities has trained about 6.2 thousand officials and about 5.3 thousand representatives of foreign economic activity.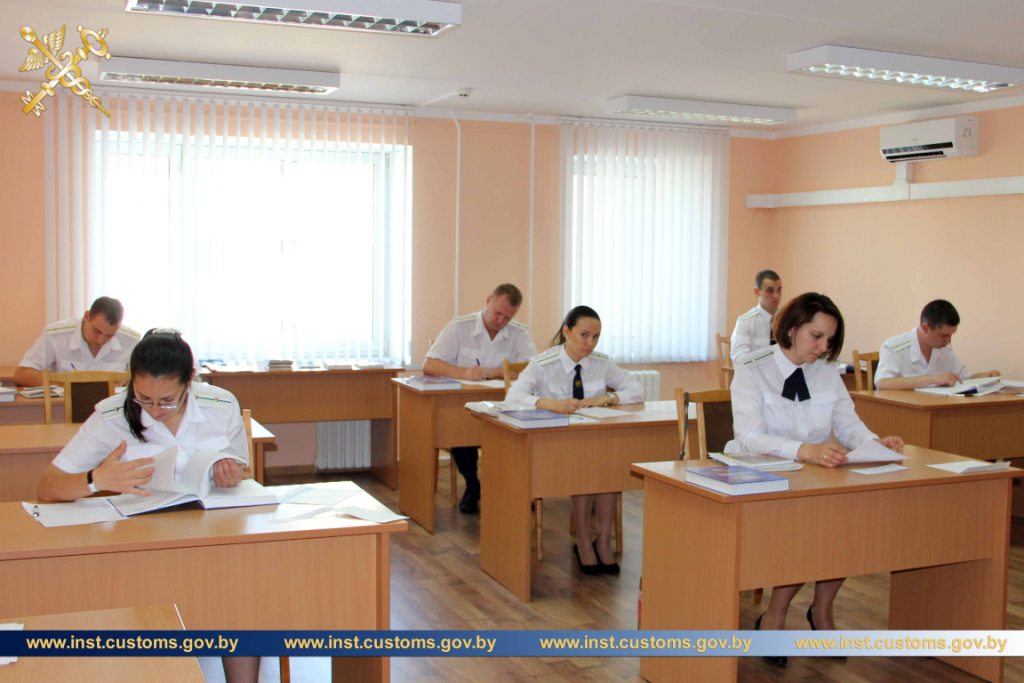 Belarusian customs officers regularly improve their skills in educational institutions. So, this year more than 960 employees received new knowledge and developed competencies, 42 % of which are first-time employees who have undergone initial training. In addition, about 14 % of officials improved their skills in the organization of customs control, 11 % - law enforcement, 5 % - customs and tariff regulation and information technologies and radiation control. A quarter of employees were trained in the development of managerial and psychological skills, profiling, and speech practice of a foreign language.
Since 2014, the Institute has been providing advanced training for customs Declaration specialists.
This year, the use of distance learning and modern technological solutions made it possible to train more specialists in foreign economic activity than last year.
The prospects include further expansion of distance learning opportunities through the improvement of electronic and information resources and monitoring of educational activities to improve the training of specialists.