189
24.08.2020
SCC: the number of attempts of illegally import foreign currency into Belarus from outside the EEU in August this year has increased four times compared to the same period last year
The state customs Committee notes an increase in attempts to illegally import foreign currency into Belarus from outside the EEU.
During the 20 days of August 2020, 51 cases have already been identified for a total of more than 300 thousand us dollars seized in excess of the amount, allowed to be moved across the customs border without declaration. These figures are four times higher than the same figures for August 2019.
For example, yesterday the driver of a truck-a citizen of Ukraine, traveling through the checkpoint "Mohro" from Ukraine to Belarus, intended to illegally import into the country 47.5 thousand us dollars in equivalent, which were hidden from customs control by non-declaration. Verification measures are being carried out on this fact.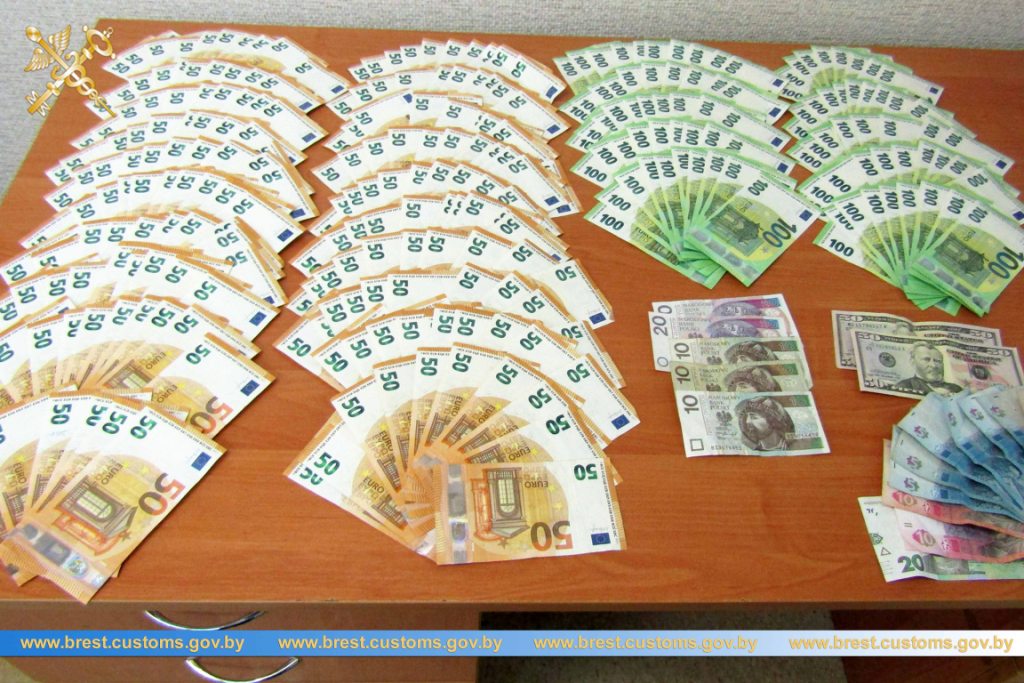 The SCC reminds that in accordance with the customs rules of the EEU, cash funds, transferred across the customs border in the amount of more than 10 thousand us dollars in equivalent, are subject to customs declaration. In this case, the declaration contains information about the source of origin of cash and the purpose of their movement.
If the transferred amount exceeds 100 thousand us dollars in equivalent, the customs authority must additionally be provided with documents to confirm the origin of such funds.
The SCC will continue customs control operations in order to detect violations of the rules for moving foreign currency across the customs border.