108
26.03.2021
The Belarusian woman, returning by air from Austria, hid more than 150 thousand euros from customs control
Minsk customs officers found more than 150 thousand undeclared euros in the luggage and hand luggage of a passenger on the Vienna – Minsk flight.
To pass the customs border, a 65-year-old citizen of the Republic of Belarus chose the "green" corridor, stating the absence of goods and funds that were subject to declaration.
The customs officers drew attention to the citizen's anxiety during a standard survey, after which they suggested that she still follow the "red" corridor.
During the inspection of the woman's luggage and hand luggage, more than 10 thousand euros were found. And during the personal search, two envelopes of 20 thousand euros and another one with bundles of a total of 38 thousand euros were found in the pockets of the vest. Still in a homemade red cloth belt with seven compartments, worn by a civilian, there were 73 thousand euros, mainly in bills of 200 and 500 euros.
The total amount amounted to more than 150 thousand euros, which is almost 18 times more than the amount allowed by the legislation of the EEU to move across the customs border without a written declaration.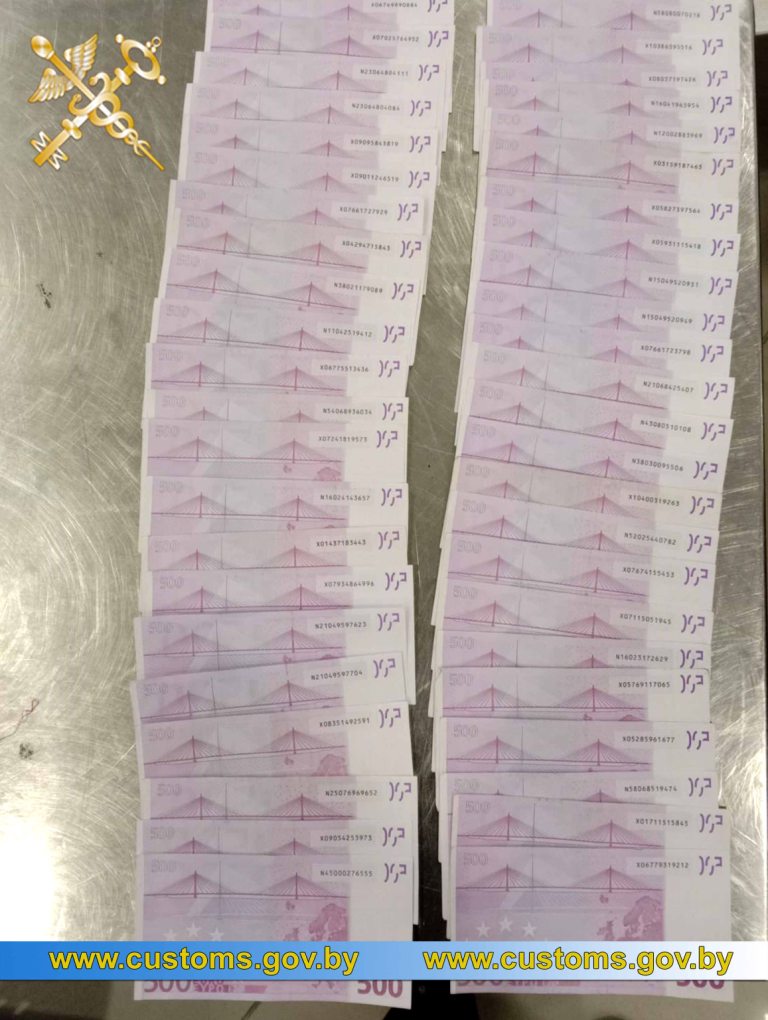 According to this fact, the Minsk regional customs is conducting an inspection under Part 2 of Article 228 of the Criminal Code of the Republic of Belarus.
The State Customs Committee recalls that cash transferred across the customs border in the amount of more than 10 thousand US dollars in equivalent is subject to written declaration. In this case, the declaration specifies information about the source of origin of cash and the purpose of their movement.
If the transferred amount exceeds 100 thousand US dollars in equivalent, additional documents must be submitted to the customs authority to confirm the origin of such funds.
Based on the materials of the Minsk Regional Customs