81
29.03.2021
The illegal scheme of moving a large batch of cheese and meat products to Russia, which the drivers of five Russian trucks tried to organize, was stopped by the Brest customs officers (video)
Brest customs officers stopped an illegal scheme of importing a large batch of cheese and meat products into the territory of the EEU. The drivers of five trucks, belonging to Russian transport companies, tried to organize illegal activities on the territory of the checkpoint «Kozlovichi». The cars were traveling from Poland to Russia.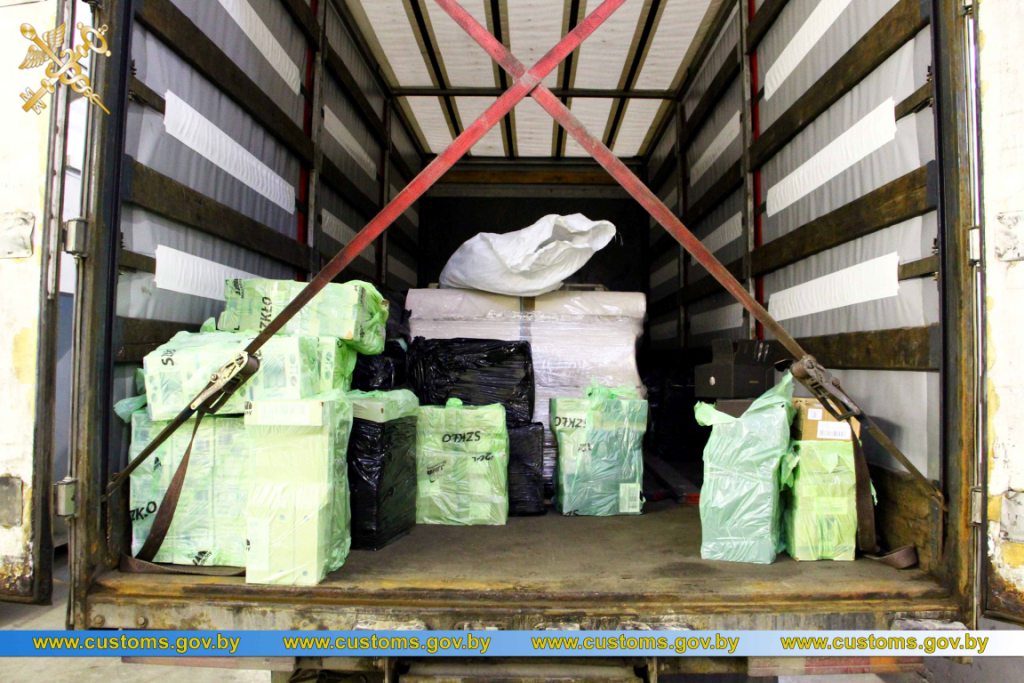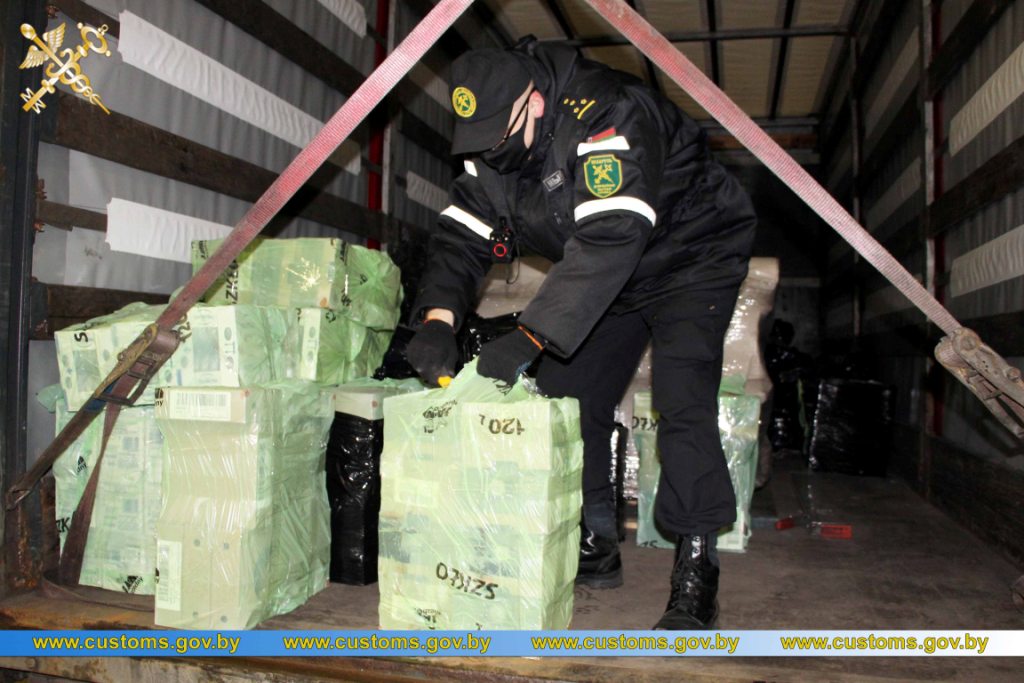 One of the vehicles, a Mercedes, which according to the documents contained rolls of aluminum foil, was sent for customs inspection with the use of a stationary X-ray inspection complex. No additional charges were found.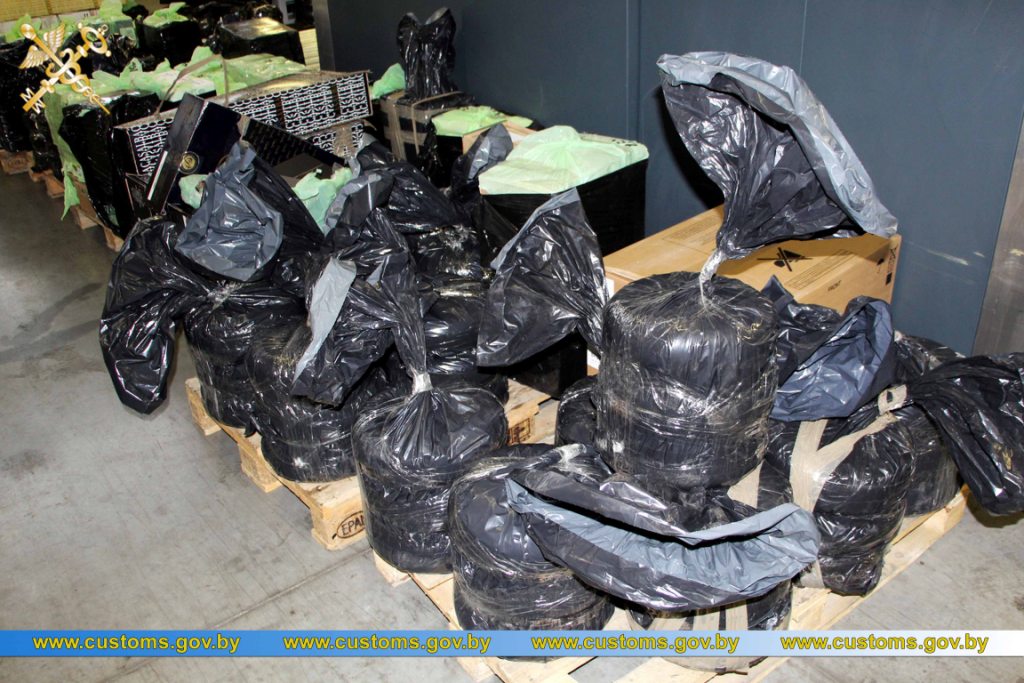 After returning the truck to the parking lot, four vehicles with Russian registration, in respect of which customs control has not yet been carried out, drove up to it in order to imperceptibly load the goods into it. After a short period of time, the Mercedes headed for the exit from the checkpoint. The customs officers decided to return the car back for a second inspection using the X-ray inspection complex. This time, the scanogram clearly showed the addition of a different product from the one stated in the documents.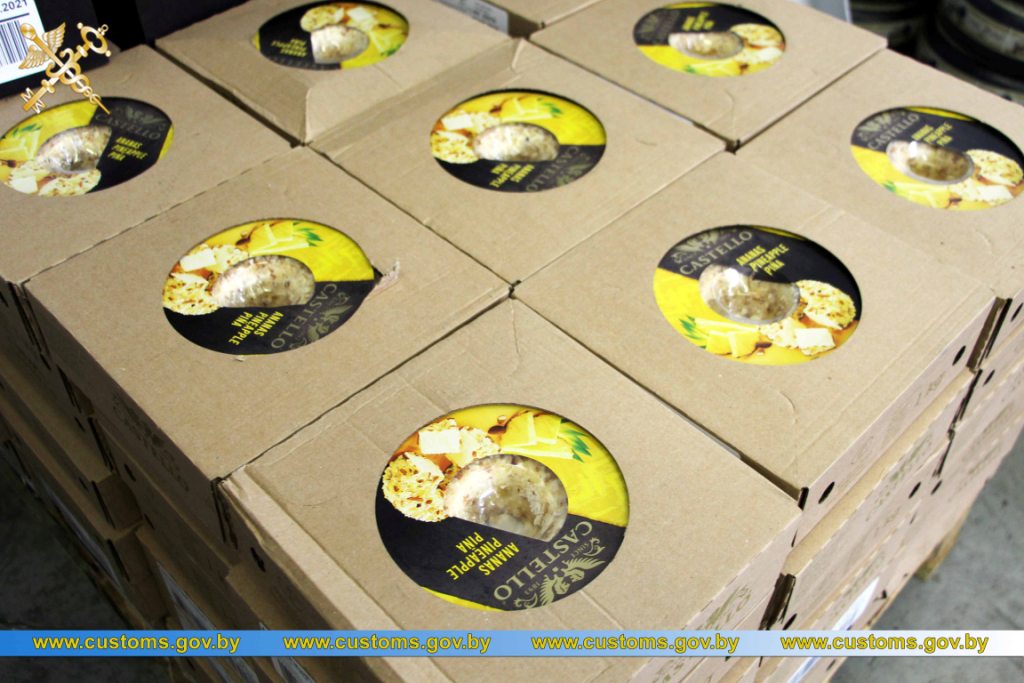 During further customs inspection, a large batch of expensive varieties of cheese and meat products was extracted from the cargo compartment, for which there were no veterinary certificates confirming the safety of the products. Goods such as Spanish jamon and meat product "Casalba", German and Hungarian cheese "Philadelphia", Danish "Castello", French "Rambol" and others were moved. Also in the truck were organic and mineral fertilizers, banned pesticides, which were also not present at the first inspection.
The total number of undeclared goods was about 2,800 units, and the weight was almost about 1.6 tons.
According to preliminary estimates, the total value of the illegally imported goods, which were seized before the court decision, amounted to about 145 thousand Belarusian rubles.
The Brest customs is conducting a check on this fact.
Based on the materials of the Brest Customs