97
16.04.2021
The State Secretary of the Security Council visited the checkpoint "Minsk National Airport", analyzed the work of the Belarusian customs and set tasks for the future
Today, State Secretary of the Security Council of the Republic of Belarus Alexander Volfovich visited the checkpoint "Minsk National Airport", where he set tasks for the future of the customs and border services.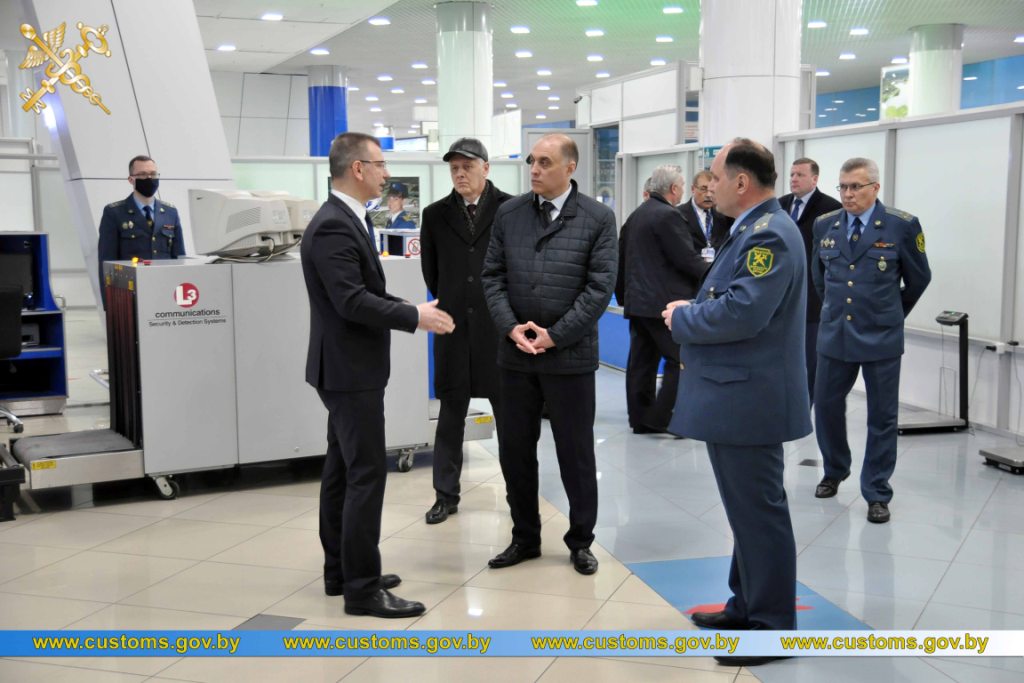 Alexander Volfovich appreciated the work of the regulatory authorities on the channels of movement of citizens crossing the border by air and customs control over international mail arriving by airmail.
It is worth noting the growth trend of incoming international mail: in the first quarter of 2021, about 5 million international mails have already been issued.
At the same time, during the same period, 430 weapons, their parts and ammunition, more than 8 kg of narcotic drugs and psychotropic substances and 28 thousand units of narcotic drugs were seized, which were sent by mail.
The Secretary of State also analyzed the work of the customs authorities in general.
In the first quarter of 2021, the customs authorities transferred about 2 billion and 400 million rubles to the republican budget, and this amount is 30% more than in the same period in 2020.
The number of goods moved across the customs border increased by 14.4%. In quantitative terms, in the first quarter of 2021, this figure was 25.4 million tons.
"The increase in the efficiency of operational search activities and the quality of conducting inquiries and administrative process, ensured the detection of crimes at the level of 71%. In 2021, 130 facts of illegal movement of narcotic drugs and psychotropic substances were revealed (61 facts - at the airport), 76 kg of drugs were seized from illegal traffic," - said the Chairman of the State Customs Committee Vladimir Orlovsky.
Taking into account the current situation, the results achieved by the customs and border guard service and the planned guidelines for the future, Alexander Volfovich outlined the tasks that require priority solutions.