236
20.10.2021
The work plans were approved at a meeting of the Committee of Heads of Law Enforcement Units of the Council of Heads of Customs Services of CIS, which was attended by a delegation of the Belarusian customs headed by Deputy Chairman of the State Customs Committee Eduard Danilovich
A delegation of Belarusian customs officers headed by Deputy Chairman of the State Customs Committee Eduard Danilovich took part in a meeting of the Committee of Heads of Law Enforcement Units of the Council of Heads of Customs Services of the CIS member States, which took place in Tashkent.
The meeting approved the Action Plan of the Committee's Strategy for the period up to 2030 and the Work Plan of the Regional Communications Hub for Law Enforcement Work of the World Customs Organization for CIS countries RILO-Moscow for 2022.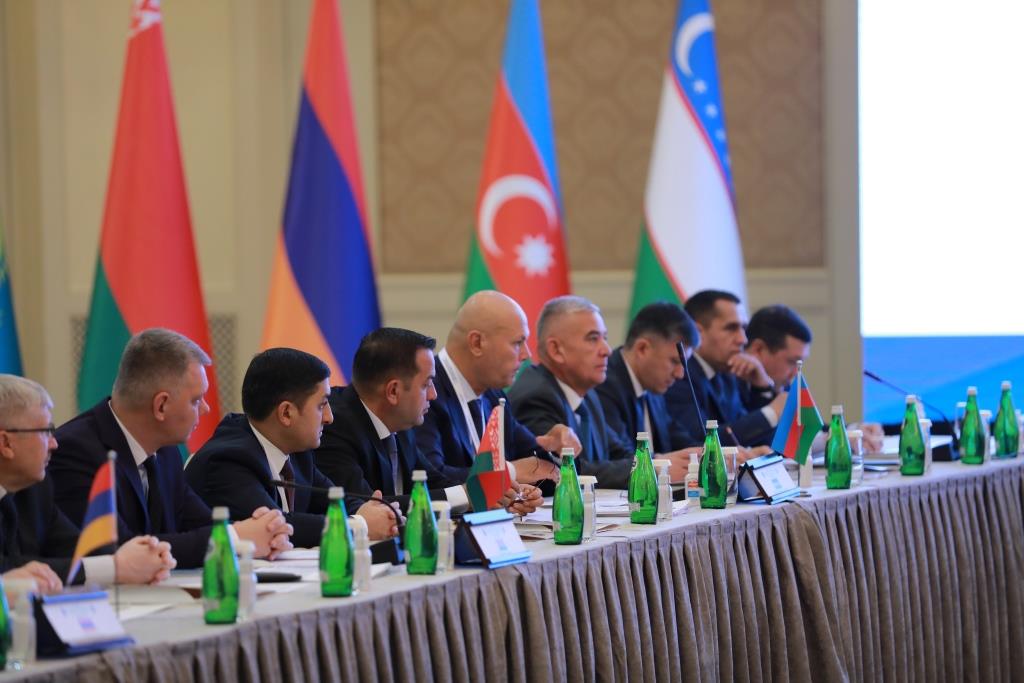 During the meetings of the working groups, the Committee's experts considered the issues of countering criminal activity in the field of international drug trafficking, improving information exchange on detected crimes, and developed approaches to organizing joint activities to curb international drug and psychotropic supply channels.
Another important topic on the agenda of the Committee's work is the specifics of the investigation of cases of administrative offenses, taking into account changes in the administrative, criminal and criminal procedure legislation of the CIS member States.
The participants identified and agreed on the directions of further work on the identification and suppression of violations of customs legislation.
For further use in practical activities, customs officers exchanged experience in training dog handlers and service dogs, the results of the work of canine units.